World Cup: Kind-hearted Hitchin pub boss grants chef day off to watch England vs Iran as social media steps in following Facebook plea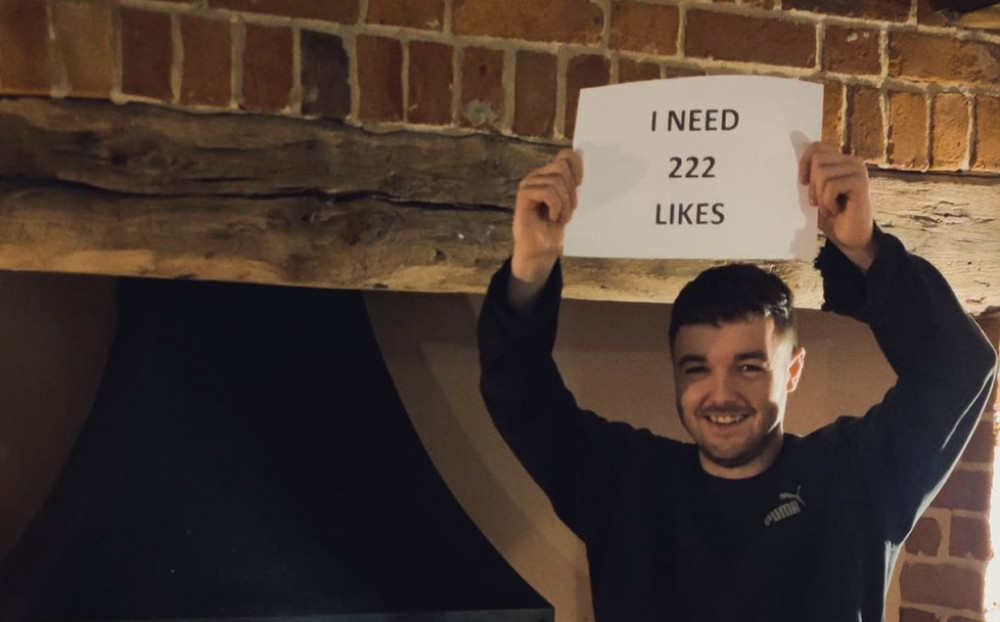 The Orange Tree's sous chef Alex asked for 222 likes to get the day off to watch England vs Iran in the World Cup. CREDIT: The Orange Tree
A big hearted Hitchin pub landlord has kindly agreed to swap shifts with a passionate football fan so he can watch England's first game in the World Cup later today, Monday, November 21 - after social media stepped in!
Orange Tree supremo Kris Dacius agreed to let one of his chefs, Alex Turner, change his rota so that the passionate sports fan can watch the Three Lions against Iran in their World Cup opener in Qatar - but only the plea from his employee received 222 likes on Facebook first.
Facebook fans and their pub's loyal punters immediately stepped in - and Alex received the required number in a very short time, with Kris happily agreeing to allow his hard-working chef to watch the game.
..................
RELATED STORIES
Hitchin: Generous pub punters and staff raise whopping £1,600 for life-saving defibrillator
We Stand With Ukraine says Hitchin pub boss after Bucket on a Bar inspires acts of generosity
....................
Kris told Nub News: "Alex is our sous chef and he is very passionate about sports and especially football. He constantly organising sweep stakes, football fantasy leagues.
"Alex chose 222 likes because the World Cup is obviously being held this year, 2022, but thought won't get 2022 likes so deleted the zero and hoped for 222 - which he got in a matter of hours."
Generous boss Kris added, "after this, we've agreed that he will get a day off every time England plays during the World Cup."
Kris welcomes everyone to the Orange Tree to watch the World Cup after installing additional TVs - and will be screening all games.
PS Have you visited the Orange Tree recently under Kris? A McMullen pub since 1902, the pub was rebuilt in 1976 and revamped in 2018.
Hitchin's secret garden and summer sun trap is just a stone's throw from the bustling town centre, and a hub of the local community.
Expect a warm welcome from the hard-working team under Kris' leadership as well as locally brewed beers, world lagers, hand selected wines and a delicious menu celebrating the best of the British pub.
RELATED STORIES
Hitchin: Generous pub punters and staff raise whopping £1,600 for life-saving defibrillator
We Stand With Ukraine says Hitchin pub boss after Bucket on a Bar inspires acts of generosity