Hitchin: Judi Billing on impact social media has had on political discourse and debate as local elections loom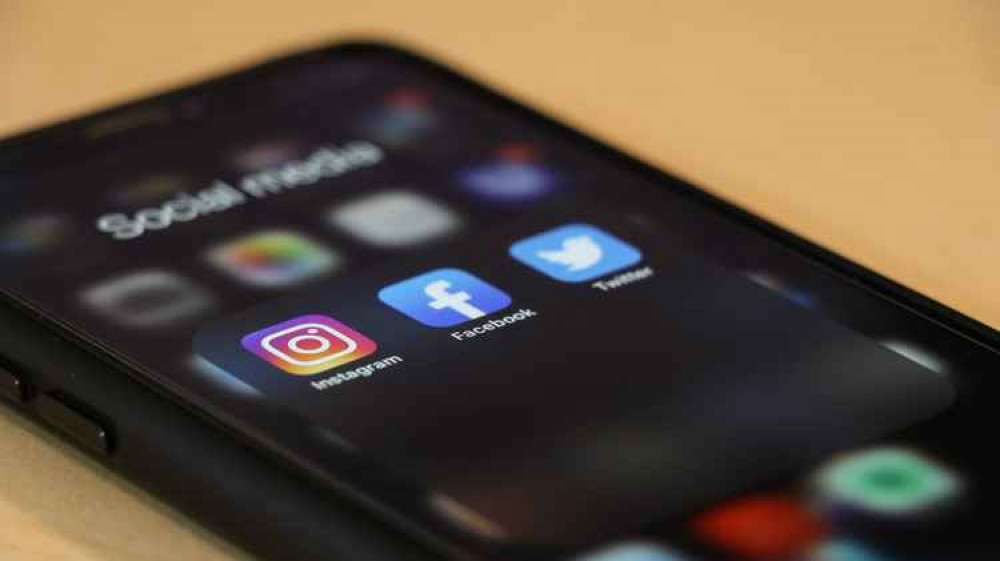 Hitchin: Judi Billing on impact social media has had on political discourse and debate. CREDIT: Unsplash
Local elections are tomorrow, Thursday, and as ever, Hitchin Nub News has been covering democracy in action in a fair and unbiased way.
As always Nub News take a neutral political position - but whatever your political stance we urge residents to go out and vote to make your voice heard.
We have been providing a platform for those candidates and affiliates who wish to use it - and will do so until midnight tonight (Wednesday).
We believe local journalism has played a part in the democratic process by reporting on candidates.
Purdah is a convention, not a law, and if a candidate or a party decides they would like to share their news with our many thousands of readers - and voters - we will not to be afraid to run their opinion.
This invitation extends to each and every candidate from each and every political party.
And we can assure you we have been absolutely fair to all, regardless of political party.
HNN holds no political allegiance and favours no politician.
What we care about is fair and honest reporting of a hugely important democratic process that has been overlooked for far too long.
It is far too easy to hide away behind 'purdah' and refuse to cover the build-up. HNN will never shy away from reporting on our town and surrounding areas in a fair way - and this includes pre-election coverage.
These forthcoming local elections are simply too important not to cover beforehand - and we cannot stress enough that the purdah convention is exactly that. A convention, not a law.
Free speech in a democracy is vital to the long term health of this country.
So, if you are a candidate or an affiliate, you are invited to email us anything you would like to share to [email protected] until midnight tonight, ahead of Thursday's vote.
Memo to political candidates: Don't say you haven't been invited.
We don't want to hear any whingeing afterwards.
Ignorance of our invitation isn't an option either. As a candidate in our area it should be your DUTY to read HNN.
Quite simply we won't entertain any lame excuses or complaints that a local election candidate wasn't aware of our invitation to use our platform to share their opinion and highlight the things they think important to our readers.
Unless of course the political candidate thinks themselves too important to stoop to read our respected and ever-growing website.
Which would not only cast a shadow upon themselves for refusing to keep up with local events - but would be a slap in the face to our many, many thousands of readers - and voters.
Speaking of our many, many thousands of readers of every political persuasion - HNN urges you to get out and vote next Thursday - it's too important not to make your voice heard - whoever you vote for.
Use your vote. That's what it's there for.
So, read on for respected Hitchin Labour councillor Judi Billing, as she reflects on the changes in debate and discourse that social media has wrought.
................
This will be my 15th election day to serve as a local councillor in Hitchin, either as a district, or as tomorrow as a county councillor.
I don't say this to impress because actually it might make me sound like a very dull person indeed.
But I've done lots of other things and have many interests. It's just that working with local people on local issues is what I've done the longest apart from being a parent.
I'm mentioning this because over the last few years, and especially since the widespread use of social media I have seen the scope and quality of some local election campaigns reach really appalling depths of dishonesty, insult and trivialisation of the issues that people really seem to me to care about.
It's been particularly noticeable this year when so much has been posted on line and so little done face to face because of Covid but I have found it really depressing that no other candidates have wanted to discuss and criticise the content of Labour's extensive manifesto or discuss education for children with special needs.
Just as examples. Or the decisions we make about Adult Social Care, or what we are doing about Climate change or biodiversity.
Quite a few constituents have written or phoned to discuss important local issues to do with road safety, the state of our roads and improving the station and the town centre and I have really enjoyed those conversations.
So what of our candidates from opposing parties and why is it a worry to me?
Well I really enjoy a proper debate. I enjoy the exchange of ideas and the search for common ground which is what most of my local government life has been about.
We have seen mountains of tweets making false allegations. Tweets with the reply mode switched off preventing debate.
We have seen Hitchin Facebook pages stuffed with false allegations, accusations of wholly bad intent and management often accompanied with misleading or false graphics appealing the the emotions of populism and fake news.
It's a bit ironic to be writing about this on the day that Facebook has decided not to re-admit Donald Trump because frankly the quality of political discourse has seemed to owe more to Trumpism than Local Government in Hitchin, North Herts and across the Hertfordshire.
Some of those who have been doing this have no long standing interest in the places we represent and are either new comers or those from far far away.
It would be really good to have a local discussion after these elections about what sort of politics really suits the values we each validly hold rather than using insult and falsehood as major planks of campaigning.
Because in the end I really care about the people I represent and the business of providing desperately needed services particularly at the time of a pandemic.
What all this nonsense does is to diminish the reputation of local government across the board and damages us all.
It's time to stop this and encourage better use of the principles of honesty and integrity in local politics.