Hitchin MP Bim Afolami's Nub News column on the Tory leadership battle: Integrity and trust matter in politics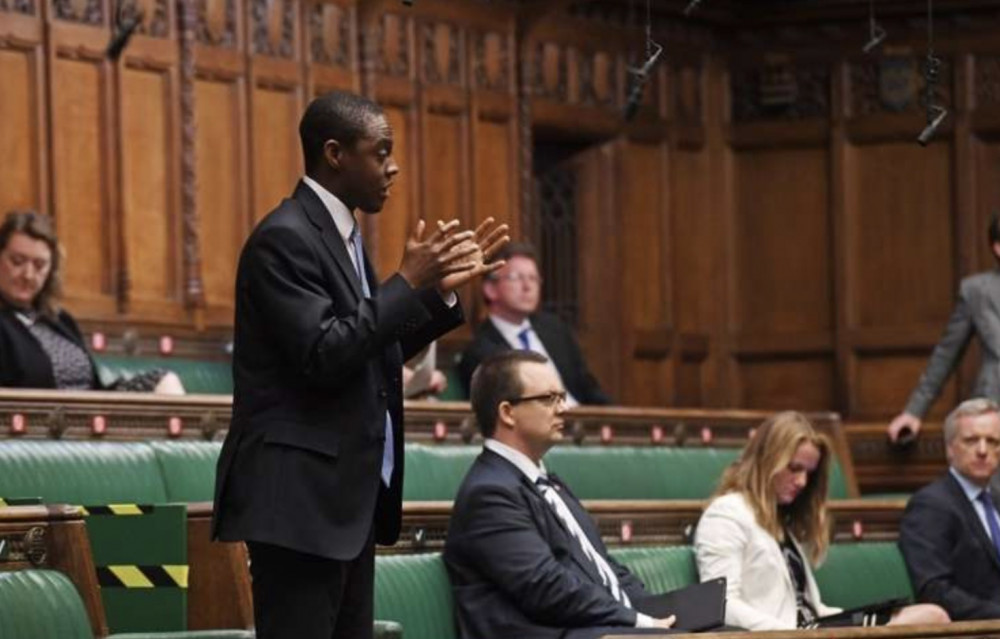 Read Hitchin MP Bim Afolami's thoughts on the leadership of the Conservative Party in his Nub News column
Read Hitchin MP Bim Afolami's thoughts on the leadership of the Conservative Party in his Nub News column
It's not been the best of weeks for Hitchin MP Bim Afolami.
He was criticised on national television for supporting former PM Boris Johnson last week. It came when our town's Parliamentarian was slammed during his appearance on BBC Question Time last Thursday evening for backing the disgraced former leader, forced out of power by Tory MPs earlier this month.
Mr Afolami, who had previously sided with fellow Eton School alumnus Johnson - despite mounting evidence from Partygate scandals and the Sue Gray report, and stayed silent on the Chris Pincher sexual misconduct case - was blasted by a Labour MP on the national show.
On the programme watched by millions up and down the country, including many voters in this constituency, Mr Afolami was derided by Rhondda MP Chris Bryant - who accused him of for enabling Johnson by not resigning sooner from his position as former vice chair of the Conservative Party.
However, as part of Nub News commitment to continuing to facilitate political debate from all sides of the spectrum, we are publishing Mr Afolami's latest Nub News column - and will continue to do so all the way through to the next General Election - whenever that will be.
If you have an opinion on national politics relating to Hitchin and North Herts we would love to hear from you. Email your take to lay[email protected] where it will be considered for publication.
Please note, if you cannot articulate your opinion without resorting to personal abuse of anyone, least of all Mr Afolami, then we would advise you not to get in touch. But if you wish to share a viewpoint and make your voice heard keep it clean, interesting and intelligent.
In the meantime, read on for Mr Afolami's latest Hitchin Nub News column.
............
For the past several months, the central question faced by those in politics has been one of leadership. Leadership to get us out of the Covid pandemic, writes Bim Afolami MP.
Leadership to help our friends and allies in Ukraine. Leadership to tackle the global cost of living crisis and support families up and down the country.
Leadership requires honesty, integrity and trust. It requires us to have honest conversations about the difficulties we face and to take accountability for the things we get wrong.
There have been lots of mistakes in Downing Street over the past year. Mistakes which speak to a problem of leadership and culture in the highest office in Government.
As constituents who have written to me or read my thoughts on the events of the past few months will know, I always begin from the position that Conservative MPs owe our loyalty to the Prime Minister who is given a democratic mandate to deliver the policy platform on which they were elected – in this case, with an enormous majority in 2019.
The Government has made a lot of progress. I am proud of the role we have played in the development and distribution of Covid-19 vaccines, the UK's response to Ukraine and globally significant leadership on climate policy (especially at COP 26 in Glasgow), positively impacting our environment both here and around the globe. The Conservative Party has achieved many good things.
However, the mistakes that have been made and the resultant erosion of trust – in the Prime Minister, but also in Government and in politics in general – have weighed heavily on my mind over the past several months. At the Confidence vote in June, the Prime Minister asked me to give him time to rebuild trust with the public.
I wanted to give him that time. But the events surrounding the allegations about the former Deputy Chief Whip, made it clear to me that no progress was being made – or would be made – to rebuild trust in Government without a change at the top. The same fundamental mistakes kept being made.
On Tuesday (July 5), after much reflection, I made the decision to resign as Conservative Vice Chair, informed the Prime Minister that I could no longer serve under his leadership and asked him to stand down.
Earlier that day I had attended the funeral of a long-serving former-Councillor in Harpenden. His legacy was cemented in the work he had achieved for his community, but much mention was also made of his deep sense of integrity – and integrity in public officials is valued highly by people in this constituency and the country as a whole.
Integrity matters in politics. Trust matters in politics.
The next few months will bring really tough challenges and a need for honest conversations about difficult decisions we will need to make to tackle the cost of living crisis. You cannot have those conversations if the public does not have trust in its leadership.
I am pleased that the Prime Minister took the decision to resign. It is sad that it had to come to this, because as I have said, I believe that his Government has done a lot that he can be proud of. But it was impossible for him to regain the trust of the British people and the Conservative Party. It is now time for a fresh start.
Our next Prime Minister will face a number of challenges. They will need to take firm action to rebuild our economy and support families with the cost of living. They will need to stay strong to ensure that we maintain our strong commitment to our environment. They will need to be strong in the face of Russian aggression in Ukraine.
Most importantly, they will need to rebuild the public's trust in our leadership and our institutions.
Since the Prime Minister resigned, I have been speaking with Parliamentary colleagues about the way forward. We need a Prime Minister who has the intelligence and ability to do the job, delivering on the manifesto that was given an overwhelming mandate in 2019. We need a prime minister who can get our country through an economic crisis and help implement a dynamic, innovative economy for the long-term. And we need a prime minister who has the experience to rise to the challenges we face and seize the incredible opportunities before us.
I believe that man is Rishi Sunak and I will be supporting him
But whoever wins this contest, be in no doubt that my top priority will always be championing the best interests of Hitchin & Harpenden.
It is a privilege to serve this community as your Member of Parliament – and not one that I take for granted.
New hitchin Jobs Section Launched!!
Vacancies updated hourly!!
Click here: hitchin jobs