Stotfold 3-0 Crawley Green: Boss Brett Donnnelly delighted with impressive victory over league leaders
---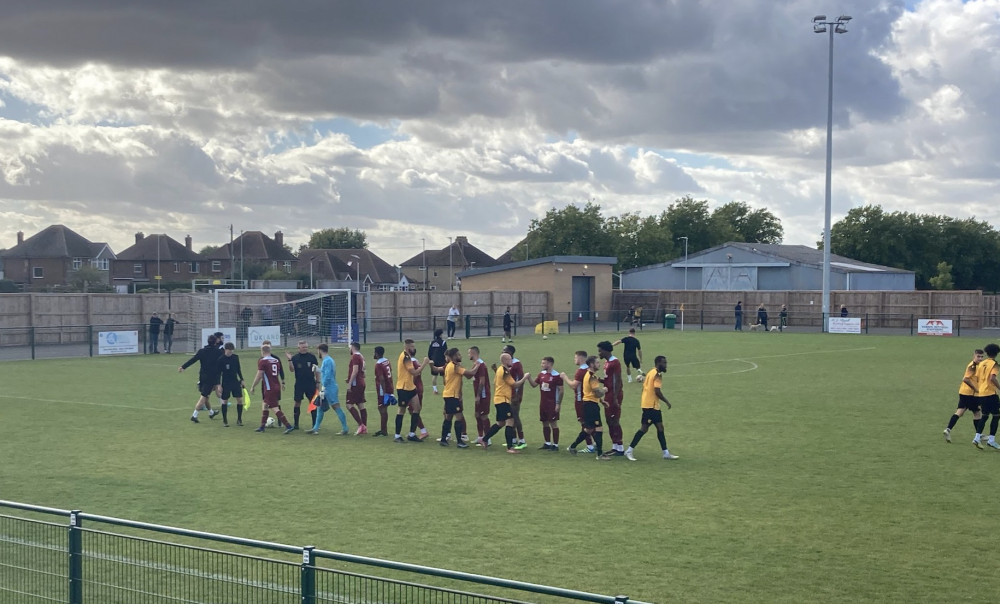 Stotfold beat the league leaders on Saturday at New Roker Park. CREDIT: Freddie Cardy
Stotfold boss Brett Donnnelly delighted with victory against league leaders
Stotfold 3-0 Crawley Green
New Roker Park
SSML Premier Division
It was Dev Simms who missed the best chance of the opening encounters, just mis-timing his shot into the goalkeeper's hands. Codi Spavins has been amongst the goals once again this season but couldn't connect an ambitious bicycle kick as Stotfold grew into the game against the league leaders.
Stotfold skipper Jack Bradshaw found space in the box before his shot was well saved by Ben Gordon in front of an impressive crowd at New Roker Park, most of whom were packed inside the clubhouse watching Arsenal's Derby victory in the Premier League. As the game drifted into something of a stalemate, Stotfold's wide players stepped up with both Spavins and Aaron Hector creating chances. Crawley Green were unbeaten in the league coming into this encounter but were playing with their backs to the wall for most of the first half as Stotfold piled on the pressure. Both sides would have been frustrated for different reasons as they trudged off at half time with the score 0-0.
It was a game that needed a moment of magic to separate the two sides, and it was midfielder Dev Simms who stepped up to deliver just that, curling the ball into the top corner with a long range strike just two minutes into the second half to give Stotfold a deserved lead. Simms was involved again as Spavins' shot was parried into the path of Mason Spence, who only had to tap it into the net to make it 2-0.
Crawley Green were staring down the barrel of a first league defeat this season and tried to hit back, with Stotfold keeper Liam Gooch called into action on more than one occasion. Brett Donnelly's side were able to withstand the pressure and Crawley Green's hopes were fading. Jack Bradshaw and Jordan Stevenson were both forced off due to injury but this is a Stotfold squad that looks capable of pushing on this season, and this performance will certainly send out a statement of intent.
Dan Sears made a fantastic slide tackle in his penalty area to deny a certain chance before up the other end Jack Woods headed a great chance wide of the mark. However, it was Codi-Lee Spavins who sealed the deal for Stotfold, running onto a long ball and winning it up against the Crawley Green goalkeeper, who was then stranded off his line leaving Spavins an empty net to tap in for his fourth goal this season.
Manager Brett Donnelly told Nub News after the match that his side played "exactly how I want us to" in their 3-0 win. "For the first time we've used Mason Spence properly today as a front man. Aaron Hector's done really well, Codi [Spavins] did really well. As a team we looked solid".
With the dressing room music blasting out in the background as his side celebrated, Donnelly praised Dev Simms' quality after the midfielder put Stotfold ahead with a beautiful goal- "That's probably as well as he's played for us today, he was definitely man of the match- kept us ticking".
It was a game that was won in the first few minutes of the second half with two quick fire goals, so what were his half time instructions? "I said to them we will create chances sooner or later because we're a fit side, we will keep going". "
We've played alright for a couple of weeks and not got any reward for it, so we needed that. We want to be climbing the league and to beat them". And beat them they did.