Three things We Learned from Stevenage's 3-0 drubbing of League Two leaders Leyton Orient
---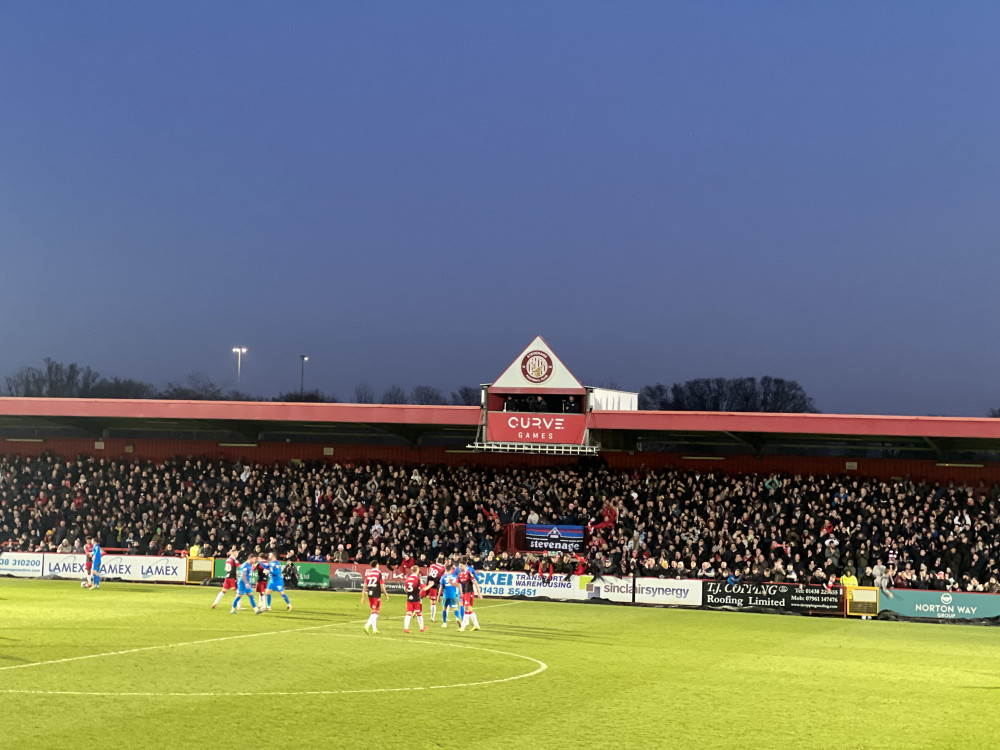 Three things We Learned from Stevenage's 3-0 drubbing of League Two leaders Leyton Orient. PICTURE CREDIT: @laythy29
Three things we learnt from Stevenage's 3-0 drubbing of Leyton Orient
1 - Can we actually do this?
Three weeks ago that seven point gap seemed uncatchable, now it's reality. Two points behind Orient with a game in hand puts Boro in the drivers seat for that title.
We didn't just win that game, we cruised to victory. Often this season we've been known for late goals, so it was slightly a shock to see us out of the blocks so quickly against the best defence in the league.
Taking four points from the league leaders after the incredibly lucky circumstances of the first game was huge. Especially considering it was against the supremely better Richie Wellens side who obviously deserve to win the league.
I'm ever the realist in these situations after years of awful football and poor results, but it's starting to feel like we could really do this.
2 - Max Clark can fill the void left by Earley
When Saxon Earley was recalled by Norwich, I had slight doubts about Max Clarks ability to step into the first choice left back slot.
Since then he's silenced all those doubts with brilliant performances against Villa and Orient and firmly putting his name on the team sheet.
I still think we need to bring in another left back as cover, but according to Evans loan signing Jonathan Tomkinson can play anywhere across the backline so should be suitable cover for the time being.
3 - The buzz around the club feels a lot like it did 12 years ago
There's a lot of similarities between how the clubs feels now compared to 12 years prior.
Charismatic manager, the squad morale and the attendances slowly rising. Everything is going in our favour at the moment.
Selling out The Lamex for a league game must feel strange for some fans. I recollect playing Luton at home in the Conference winning season as the only sell out we've had in the league in the last 15 years, so to be getting these numbers is testament to Evans and the team for capturing the attention of the town.
The support has been incredible lately, with an expected 3.5k following Boro to Stoke on Sunday hoping for another FA Cup upset which could see us into the Round Of 16, and surely a big Premier League tie.
Nub News will be reporting from the Britannia Stadium on Sunday