Up Close: Taking in a refugee from Ukraine is incredibly rewarding says Hitchin host Debbie Stalkartt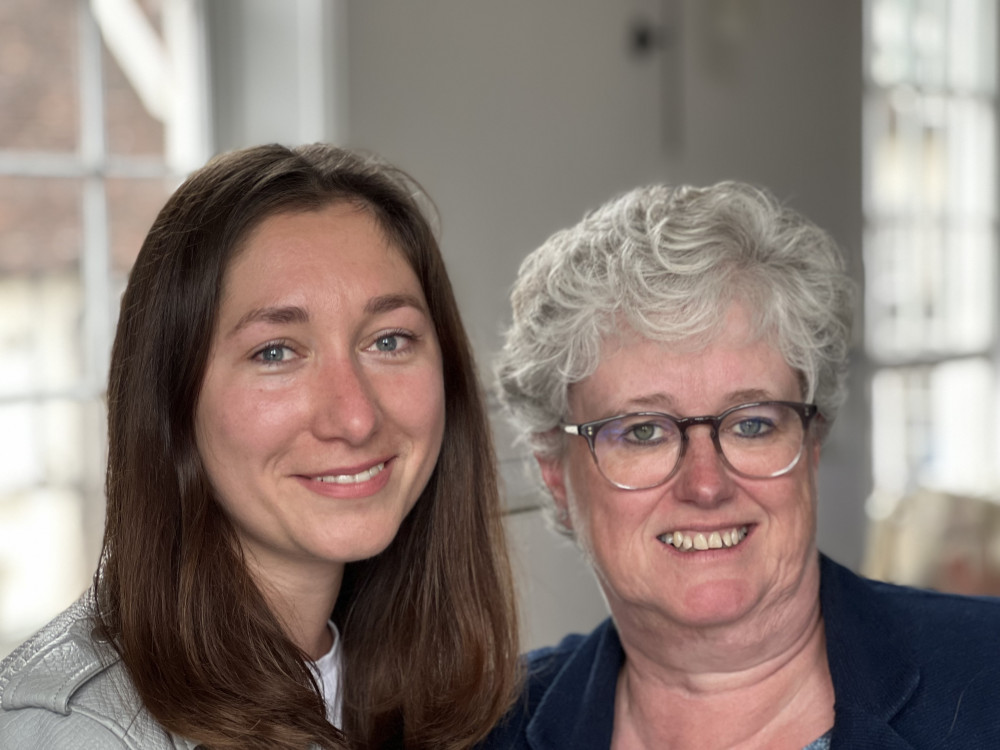 Hitchin host Debbie Stalkartt (right) with Alina Kurylova from the Ukraine. CREDIT: Nub News
Hitchin played host to a drop-in session for Ukrainian refugees earlier this month - and Hitchin Nub News was there to cover the extraordinary even that you can read about here
Among the people we met at the event at the Sun Hotel was the inspirational Alina Kurylova.
Before the war started, the 31-year-old animal-lover was a translator and copywriter back in her home town of Sumy in north-eastern Ukraine, in a region that borders Russia. We spoke to Alina for a recent Hitchin Nub News Up Close feature here
Now read on for what Alina's Hitchin host Debbie Stalkartt has had to say about the whole process in our latest Nub News Up Close feature.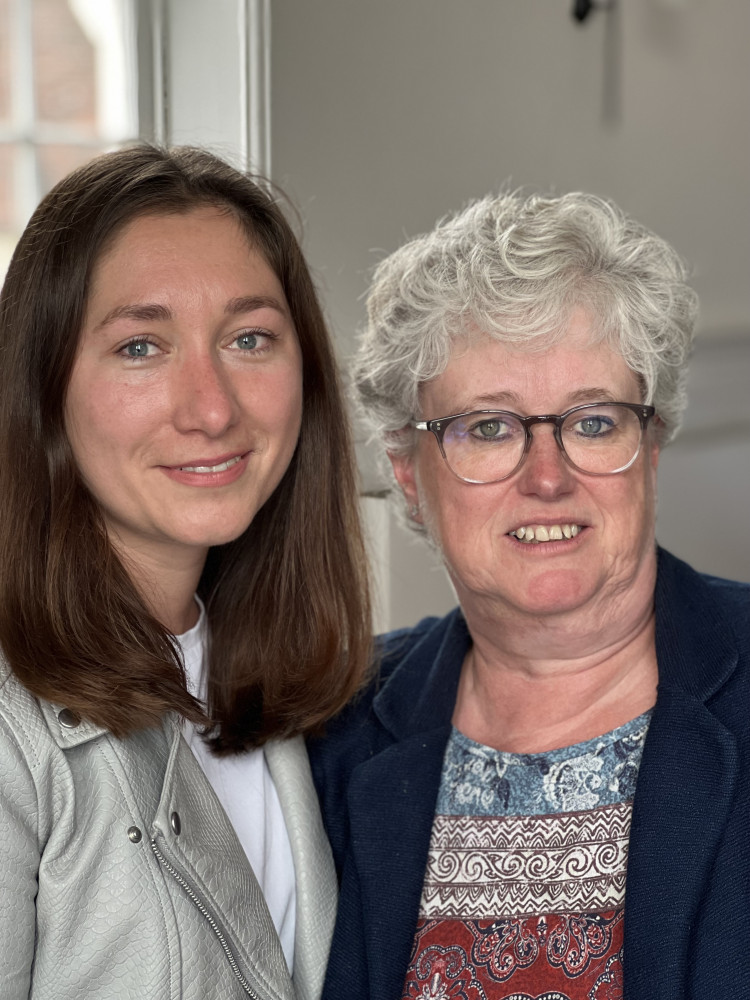 Hitchin host Debbie Stalkartt (right) with Alina Kurylova from the Ukraine. CREDIT: Nub News
.............
HITCHIN NUB NEWS: What made you sign up to offer a home for a Ukrainian guest?
Debbie Stalkartt [Alina Kurylova's host]: Interestingly, my husband and I both decided separately it was something we wanted to do. And one evening we sat down and went: 'Let's do this – we've got the space, the time, the energy, and we want to help.
The kids have left home and we've got their rooms, so we thought: 'Why not do what we can do to help?'
HITCHIN NUB NEWS: What would you say about the process?
Debbie Stalkartt: Yes. It has been quite challenging. We registered on the government website – but that doesn't take you anywhere. So, we then went through a friend in Hitchin who found the website Opora seemed to us to be the best option as it set itself up to offer assistance on both sides. We registered on there. Who we were. Where we were. And then you have to do it all yourself.
We got in touch with Alina after she had done a dog rescue trip. She had been awake for about 17 hours stuck on the border trying to get back into Ukraine. Just slowly queuing to get back in. So she was exhausted. At that point she'd only just met up with her husband after being away from him for a month.
HITCHIN NUB NEWS: How have you found taking a Ukrainian guest in?
Debbie Stalkartt: Only do it if you feel you can. It's not something to do lightly. It's a big commitment. The first few weeks are very hard work. Plenty of form filling. We're not used to it. For example we've never applied for Universal Credit, never been to the Job Centre. All of these things you're learning. Learning how to get hold of a three year visa. A National Insurance Number.
HITCHIN NUB NEWS: What would you say you've learned from the process?
Debbie Stalkartt: Patience. Even at my age!
HITCHIN NUB NEWS: Hitchin has got a sense of community. That was one of the first things Alina mentioned when I interviewed her…
Debbie Stalkartt: There is a support network. You do have coffee mornings and other events where Ukrainians can meet with each other. Not all events work for everybody but they form their own support network. There is group support and they message each other with information for example.
Debbie Stalkartt: Do it. I'd say do it. It's incredibly rewarding. We are hoping this is going to be life-changing in a good way. Alina arrived the week before we were going on a family holiday. And the first thing the children said was: 'Alina is coming with us isn't she?'
We have been lucky. Our children are very happy Alina has come into our lives. They have been so supportive. Sorting out the internet, sorting out clothes for her for example. And one of the joys has been watching our children embrace Alina as well.
HITCHIN NUB NEWS: That's great to hear. It must be a two way street I imagine – what have you learned about Ukrainian culture?
Debbie Stalkartt: The food. The food is very good. We've had some lovely Ukrainian meals. It's a chance to learn about their background, their country. The differences between geographical regions in Ukraine. It's a huge country. We talk about driving somewhere in the UK and say it's a long way to go – and Alina says: 'You have no idea.'
Alina has really appreciated that everywhere in Hitchin such as the town hall and the market square and elsewhere there are Ukrainian flags. She can't believe it.
HITCHIN NUB NEWS: Stuff like that matters doesn't it?
Debbie Stalkartt: Absolutely. They are fiercely proud of their nation.