Hitchin Nub News Special Report and Gallery: Drop-in day hosted by Bim Afolami MP for Ukraine refugees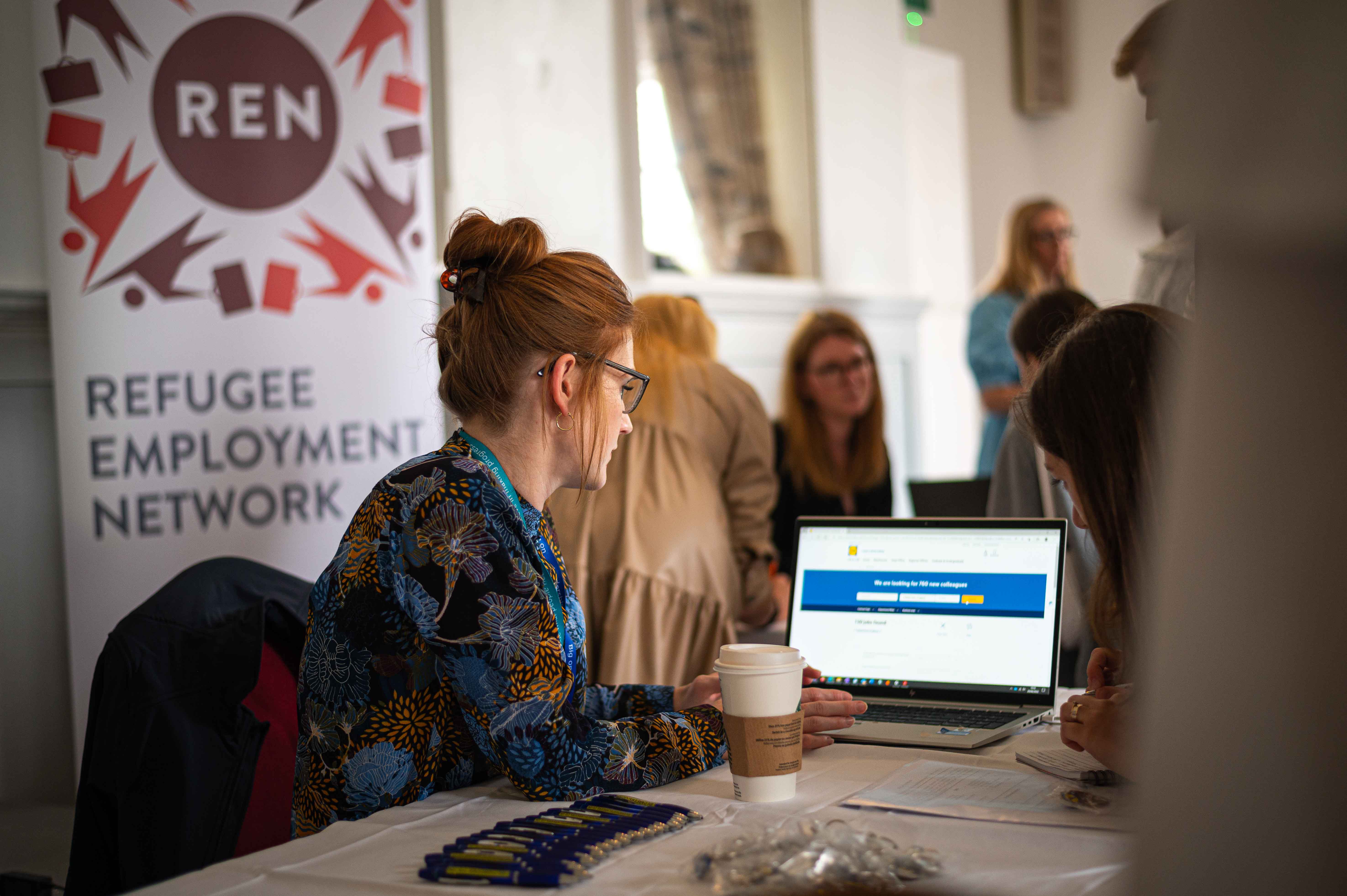 Read Hitchin Nub News Special Report on the drop-in event for Ukraine refugees. CREDIT: Gregory Owain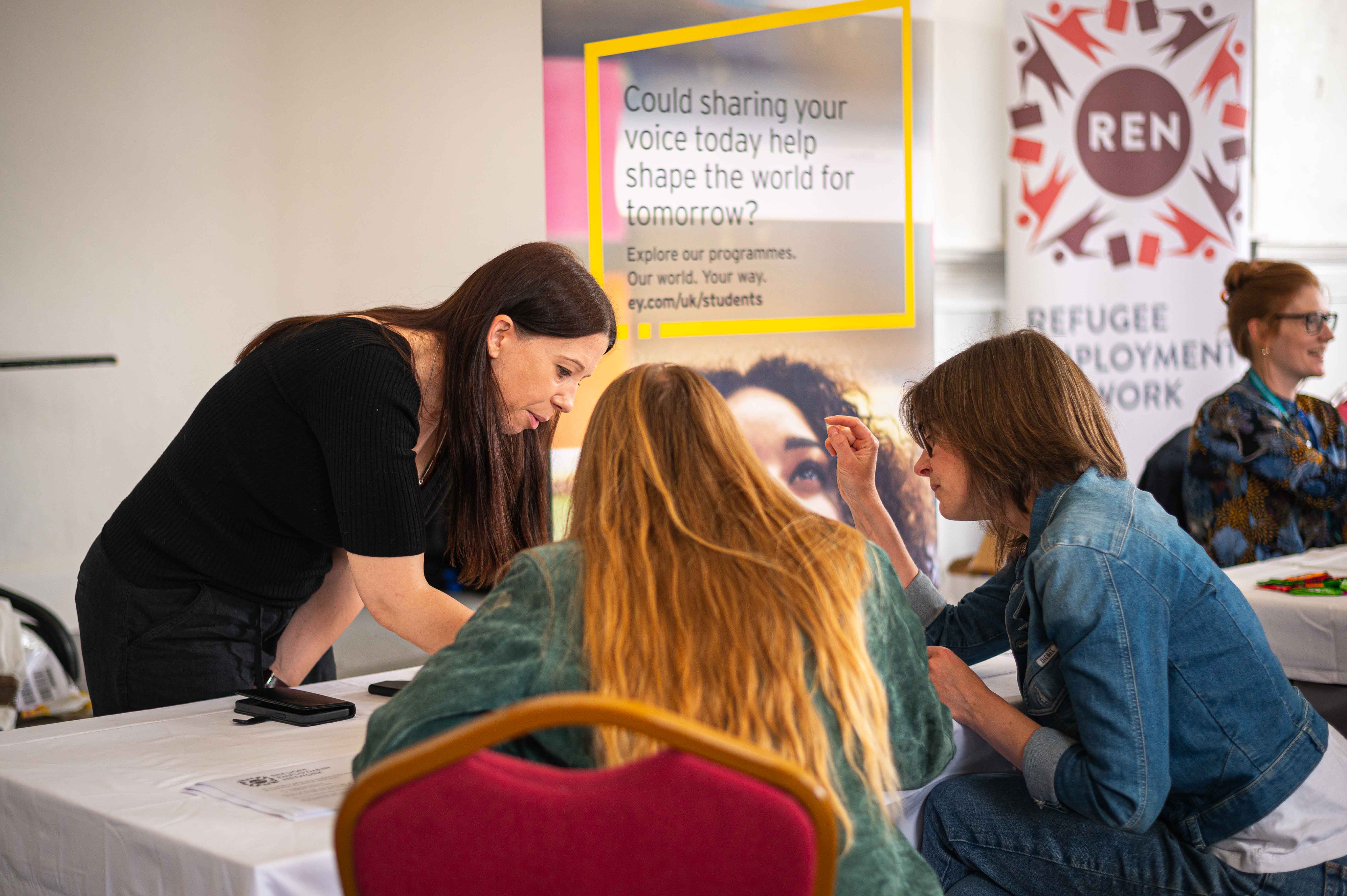 Read Hitchin Nub News Special Report on the drop-in event for Ukraine refugees. CREDIT: Gregory Owain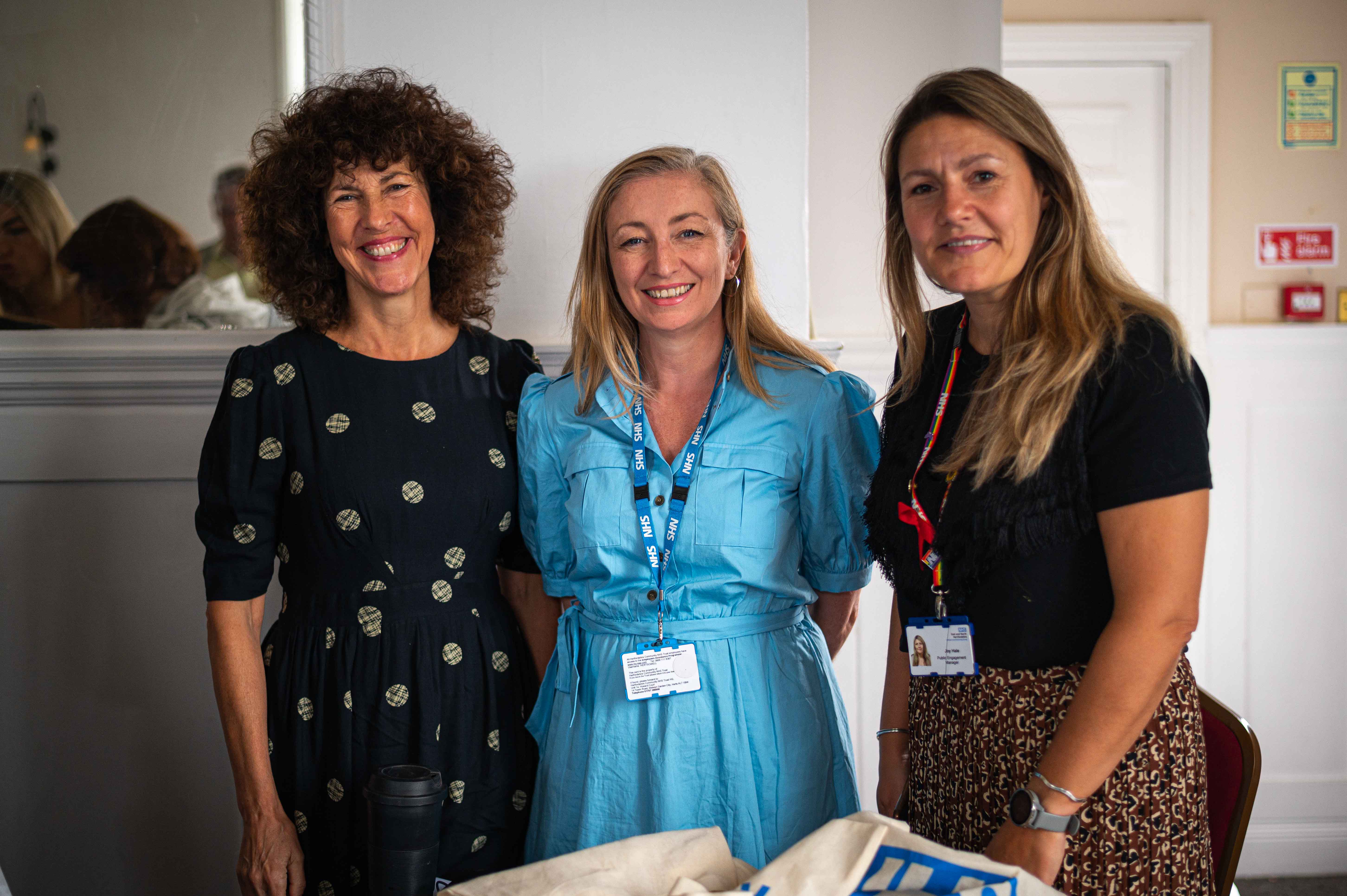 Read Hitchin Nub News Special Report on the drop-in event for Ukraine refugees. CREDIT: Gregory Owain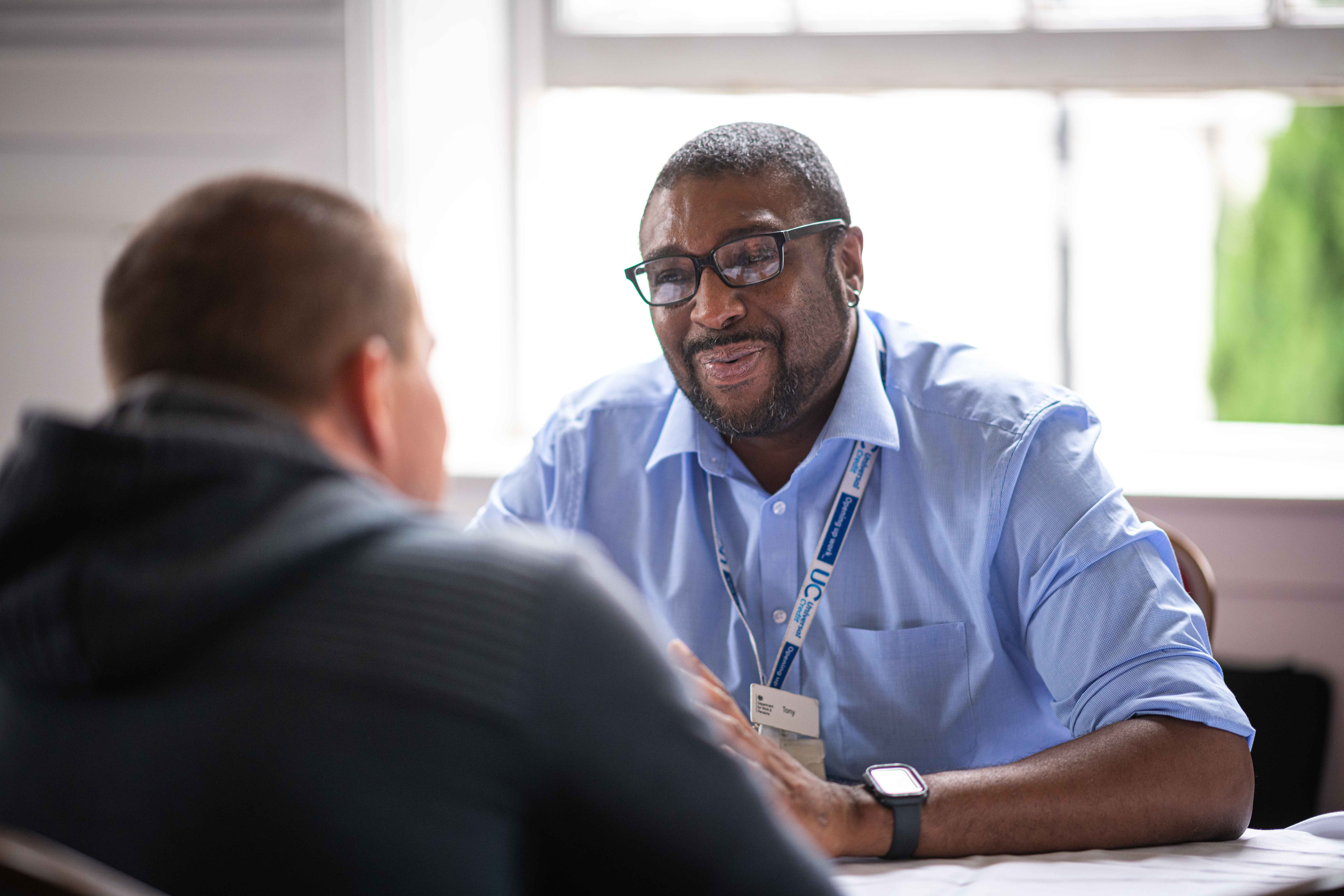 Read Hitchin Nub News Special Report on the drop-in event for Ukraine refugees. CREDIT: Gregory Owain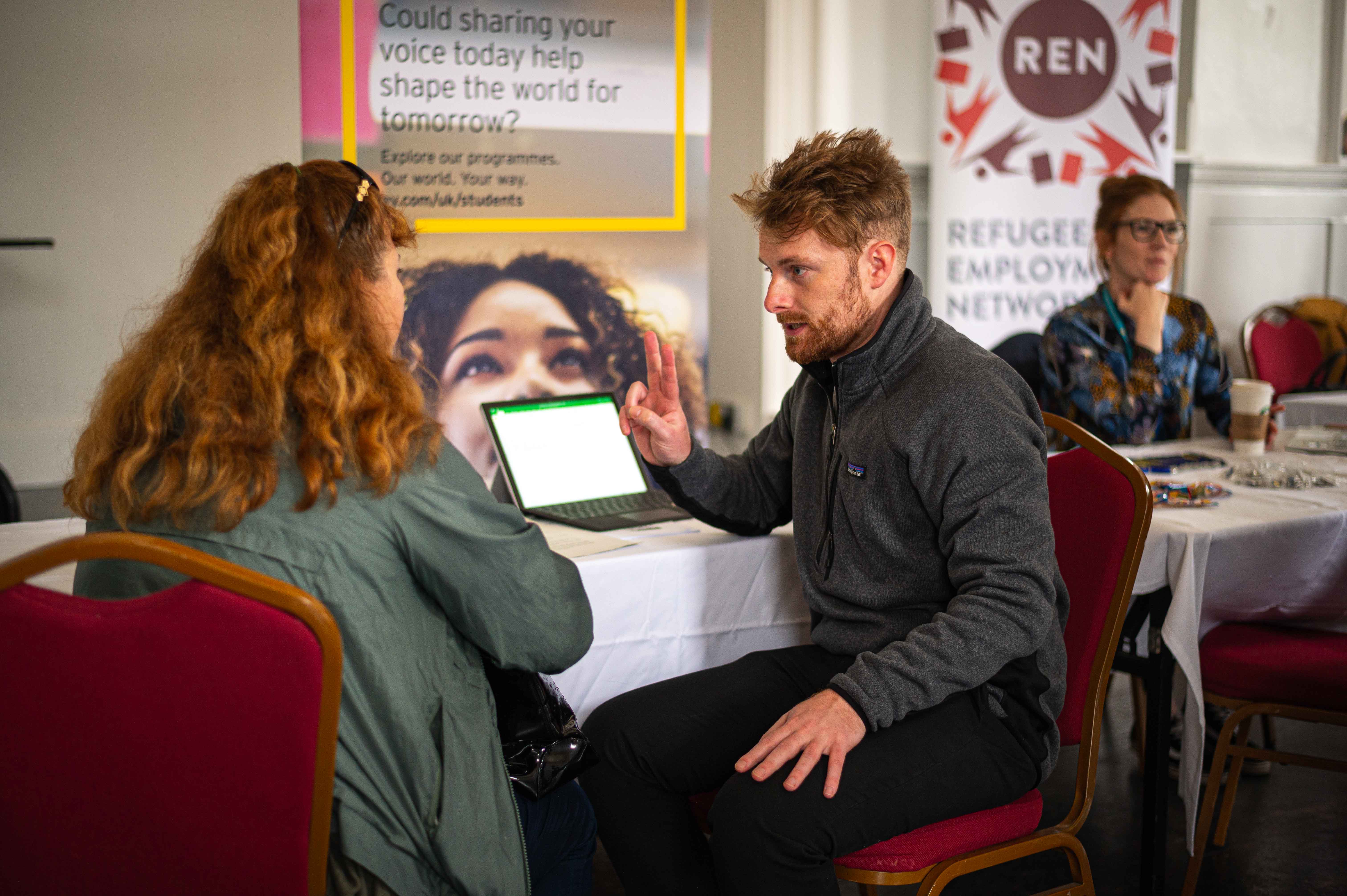 Read Hitchin Nub News Special Report on the drop-in event for Ukraine refugees. CREDIT: Gregory Owain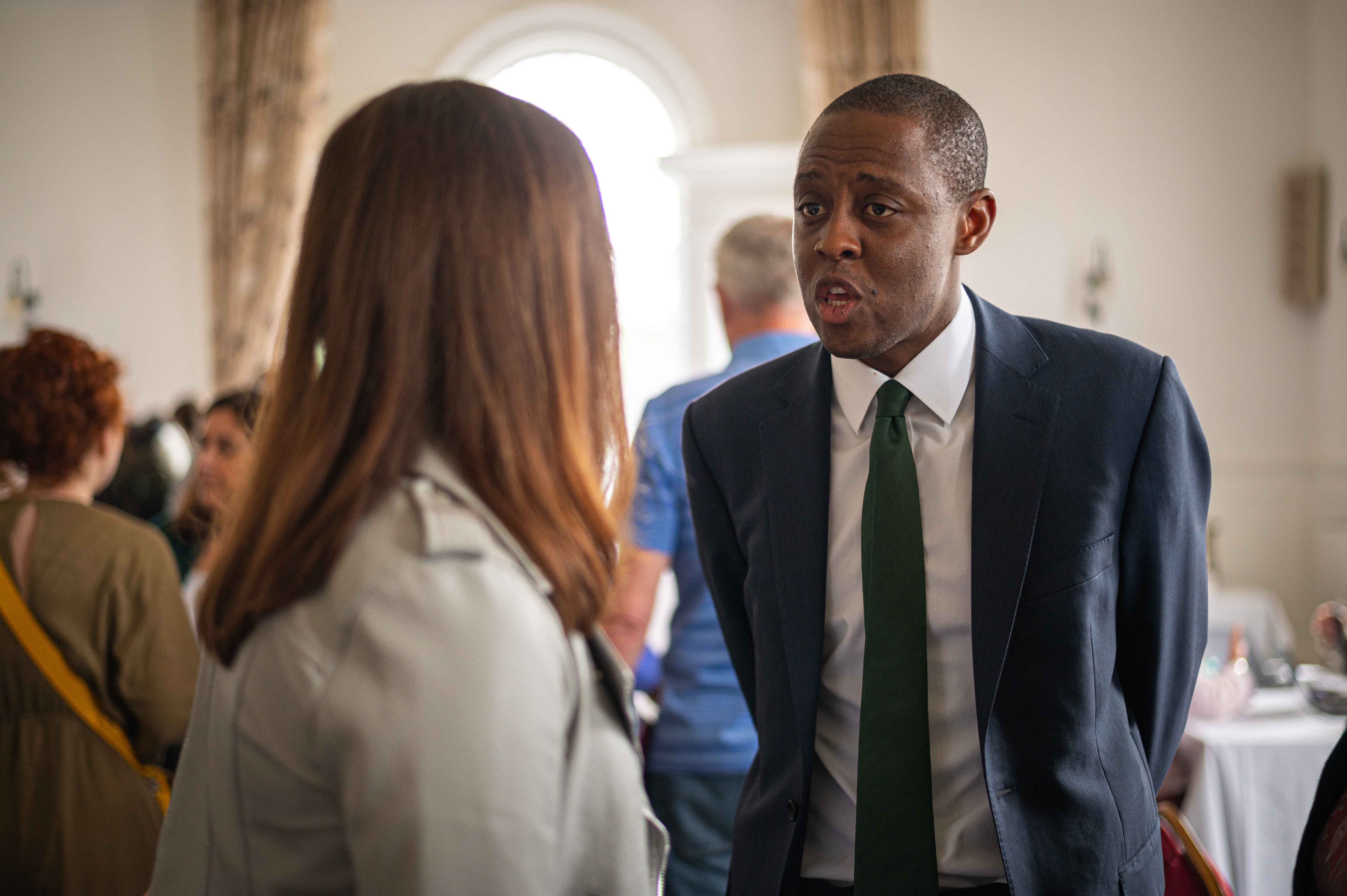 Read Hitchin Nub News Special Report on the drop-in event for Ukraine refugees. CREDIT: Gregory Owain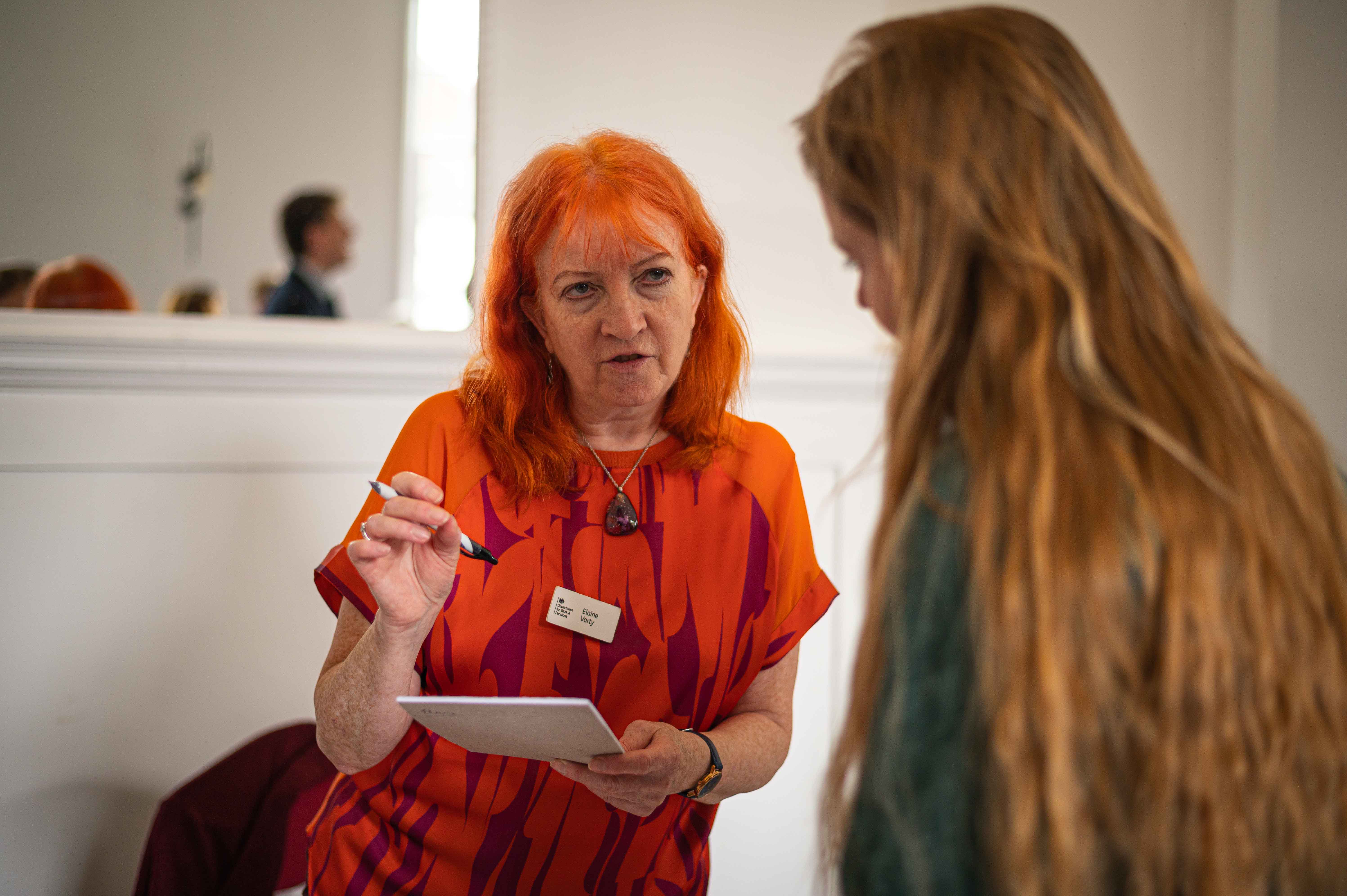 Read Hitchin Nub News Special Report on the drop-in event for Ukraine refugees. CREDIT: Gregory Owain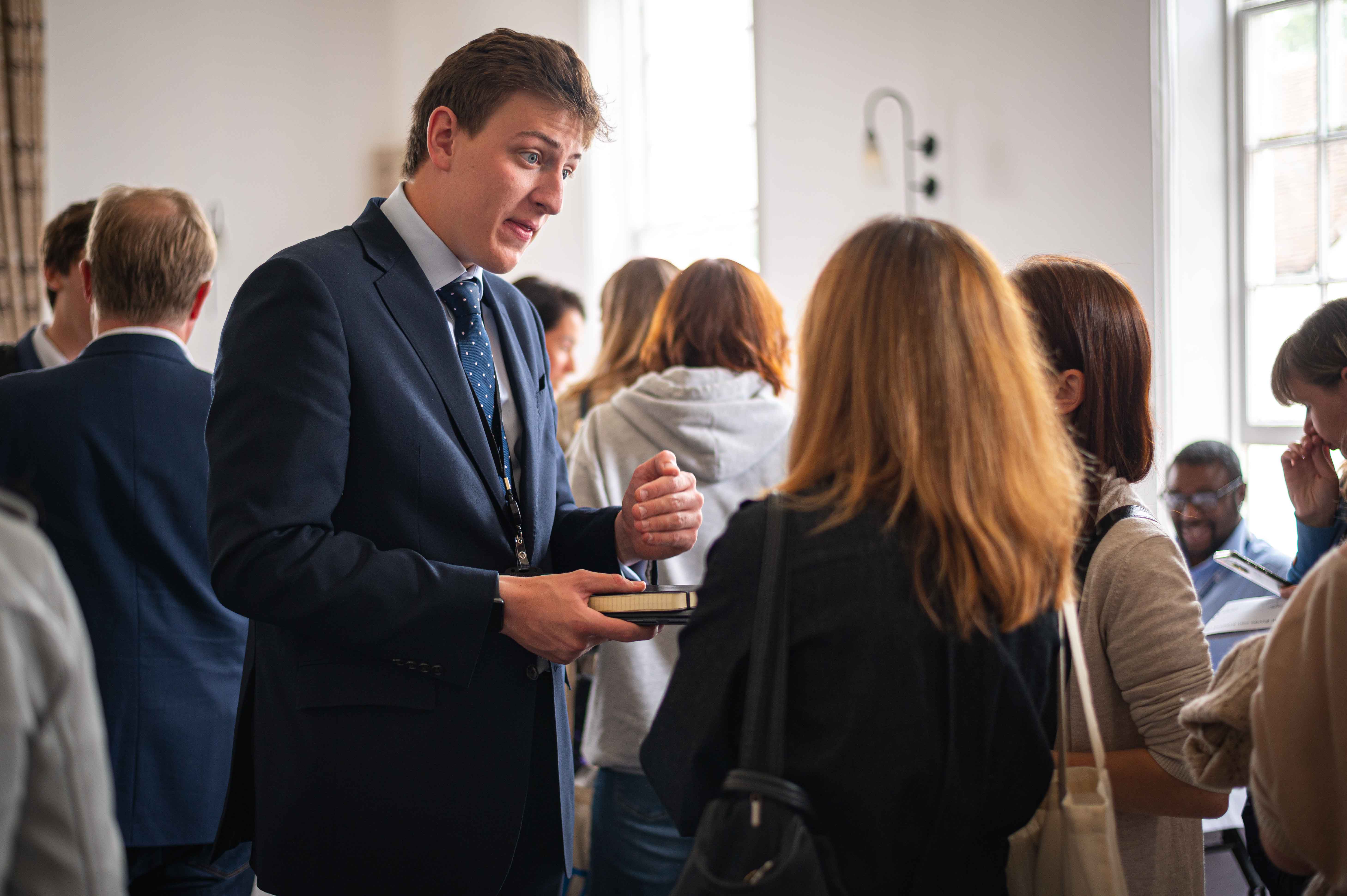 Read Hitchin Nub News Special Report on the drop-in event for Ukraine refugees. CREDIT: Gregory Owain
Hitchin played host to a drop-in session for Ukrainian refugees on Wednesday morning - and Hitchin Nub News was there to cover the extraordinary event.
Read our special report - and look out for our Up Close feature on an inspirational refugee from Ukraine, Alina Kurylova, coming soon.
Hitchin Nub News will also shortly feature an exclusive interview with Hitchin MP Bim Afolami, who hosted this week's event in association with the Refugee Employment Network.
Please note: Unless stated all photographs of the event were taken by Gregory Owain - please credit Gregory for any external use
.............
The room is full, and there is a continuous hubbub of chatter and industriousness.
No stranger as a home to a raft of gatherings, Hitchin's Sun Hotel is hosting a special event dedicated to helping special guests in our area.
On Wednesday morning, the upstairs room at the historic building in the heart of Hitchin town centre accommodated a number of people who have sought refuge in our town from a war-torn county on the edges of Europe.
On February 24, earlier this year, Russia invaded innocent Ukraine, in an act of unbridled hostility that will reverberate for many years.
The brutal act - one of so many - perpetrated by Russian leader Vladimir Putin has seen many thousands of innocent Ukrainians die fighting for freedom and democracy.
The fact that there is a war raging on the periphery of the continent is alarming enough. But the slaughter of civilians has also sparked a mass exodus across Europe, the like of which has not been seen since World War Two.
Approximately ten million people have been displaced since the start of the dreadful conflict, that has seen the world awed by the sheer courage and bravery of the Ukraine people, whatever the hardship.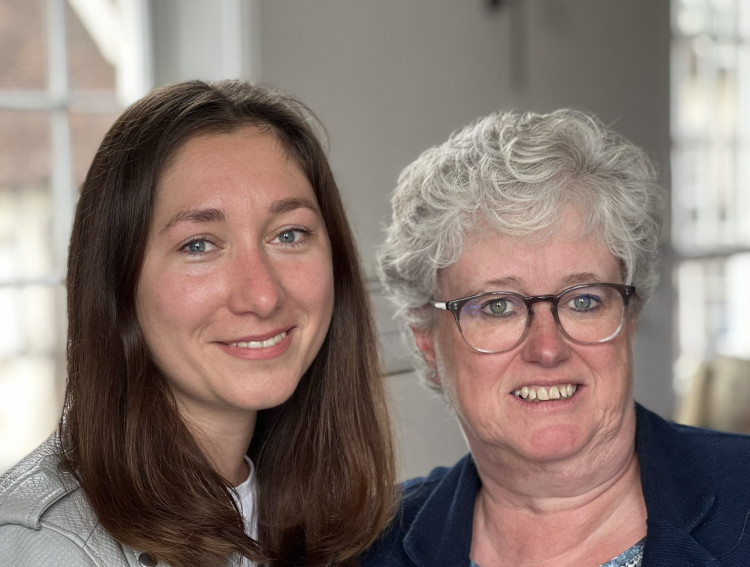 One such person is Alina Kurylova (pictured above with her Hitchin host Debbie Stalwart. CREDIT: Hitchin Nub News).
Before the war started, the 31-year-old animal-lover was a translator and copywriter back in her home town of Sumy in north-eastern Ukraine, in a region that borders Russia.
Fighting back the tears the inspirational Alina shared her incredible story with Hitchin Nub News of she escaped Russian bombs while saving dogs in her home country - and the amazing story of how she left her life in Ukraine and ended up in Hitchin. [See Hitchin Nub News soon for the full interview]
Alina, whose husband is still in Ukraine contributing to the war effort, believes the drop-in event on Sun Street has been extremely beneficial.
"I think it is very important for us," Alina explains to Nub News in perfect English, "because every Ukrainian here is already looking for a job.
"We have wonderful accommodation in Hitchin, we have a wonderful home, but we still need some money.
"For example, in my case I need some money because I want to send to my family in Ukraine – as well as give some donations to army in Ukraine.
"We need money for heavy weapons. I also want to send money to help my home for animals. So, I know how much it is important to earn some money and to share it."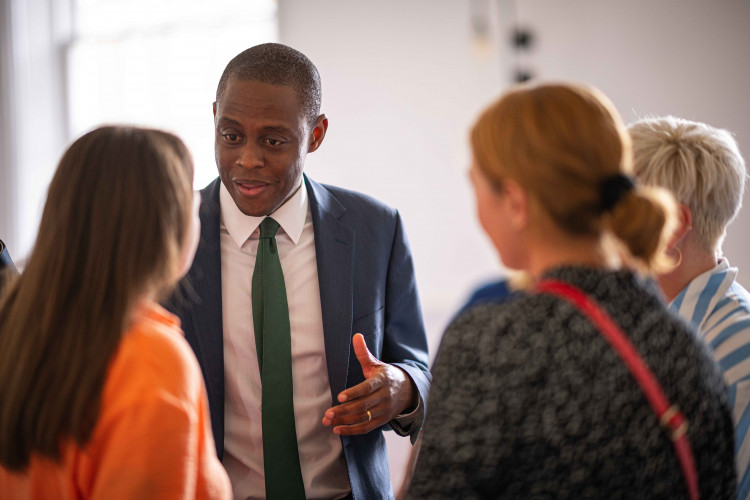 Hitchin MP Bim Afolami hosted the event on Wednesday. Pictured taking to attendees. CREDIT: Gregory Owain
While many have been critical of the government's failings in facilitating refugees from Ukraine in large numbers since the war started, with complaints about excessive layers of bureaucracy and little official help at times - a point which Mr Afolami conceded in relation to the early weeks of the war - the event in Hitchin this week went a small way to helping those now in our area who have left their war-torn country, even if so much more is still to be done.
Earlier this month, North Herts Museum hosted a coffee morning for new arrivals from Ukraine. The event took place at the site on Brand Street, which was a great opportunity for Ukrainian families to connect and offer support to each other.
This week's event was slightly different in as much as the drop-in featured a number of different agencies on hand to help people such as Alina.
Experts offered advice on employment, education, local and community resources, with representatives from Hertfordshire County Council, DWP, NHS and HR and Employment Advisors also on hand, as well as local councillors Ian Albert and Ralph Muncer.
"We've been dealing with so many different Ukrainian individuals, families and particularly their sponsors in Hitchin and surrounding areas," explained Mr Afolami to Nub News during his conversations with many present, adding: "We've been helping them with individual issues such as housing, or benefits, or trying to get access to jobs.
"And I thought what we'd do is try and get everyone together – with all of these different organisations – and have one event.
"The benefit would be that people would see each other and get to know each other – seeing that Hitchin is here to help them.
"There are so many people I've been able to meet – Hitchin residents and Hitchin families - that have been doing such good work and doing so much to help people from thousands of miles away and bringing them into their homes."
Picture below: Bim Afolami MP with event experts. CREDIT: Gregory Owain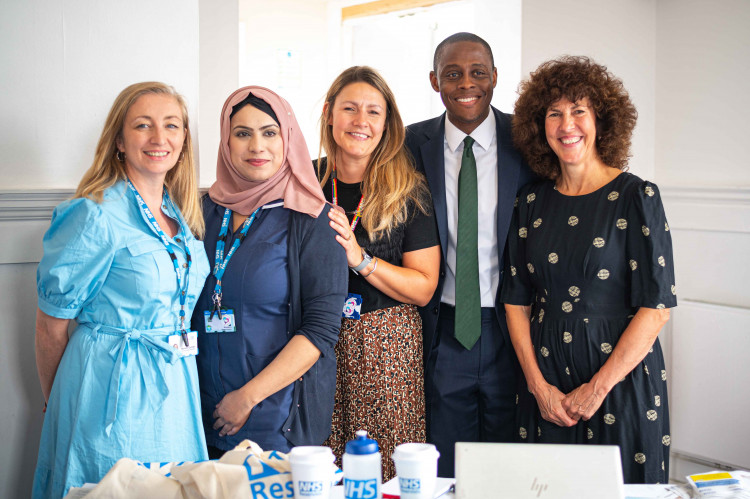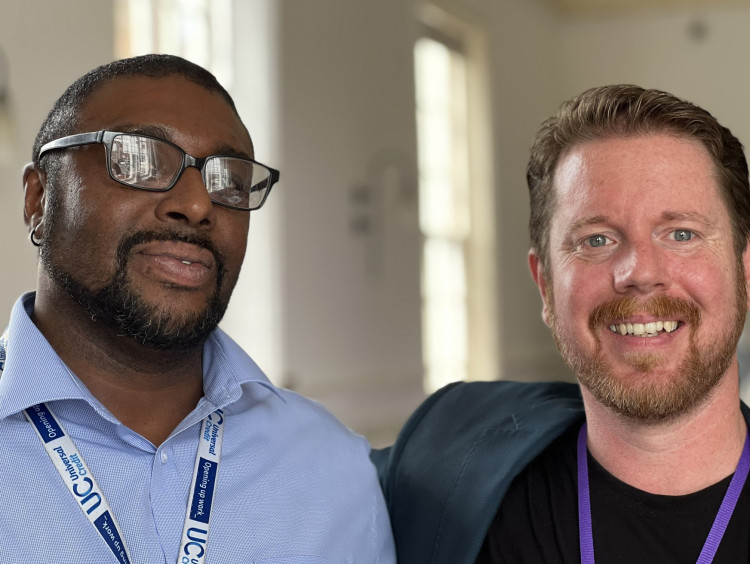 Tony Williams and Danny Pearson (pictured above at the event. CREDIT: Hitchin Nub News) Hitchin residents and experts on the situation also attended the event.
"It think an event like this is extremely important. Hitchin has been amazing and our community has really stepped up to help our guests from Ukraine," said Danny, who is a policy and community officer with North Herts Council.
"I have to also mention the amazing work done by Christchurch, whop offer a weekly coffee morning for Ukrainians - and all refugees - and they are experts at form-filling, to sorting our school shoes, to helping with interview outfits - everything that is required.
"I'd definitely recommend that as a helpful hub for refugees coming into our area.
"This event at the Sun Hotel is more jobs focussed which is great, which is what some are gearing towards - as they've been here for a few weeks or months and are feeling confident about taking the next step after such trauma.
"Of course, the majority of people from Ukraine speak excellent English, but writing and form-filling can sometimes be difficult - and this event helps with that in terms of jobs and housing."
...........
LIKE/FOLLOW HITCHIN NUB NEWS ON FACEBOOK HERE
Coming soon: Hitchin Up Close feature on an inspirational refugee from Ukraine, Alina Kurylova
Hitchin Nub News will also shortly feature an exclusive interview with Hitchin MP Bim Afolami, who hosted the drop-in event
...........
A FEW RELATED NUB NEWS UKRAINE STORIES
Hitchin: St Mary's Church open for people to pray for peace in Ukraine
As Klitschko brothers defend Ukraine Hitchin boxer Tom Ansell hails former World Champions for exemplary courage
Hitchin MP Bim Afolami: Russian invasion of Ukraine is an attack on democracy
Ukraine: Read full transcript of Hitchin MP Bim Afolami's speech in House of Commons on Russia sanctions
Hitchin: Let's help Ukraine - let's come together as a community once again to help those in need say supply drop organisers
Ukraine flag flies proudly in Hitchin Market Place in solidarity with its brave people
We Stand With Ukraine says Hitchin pub boss after Bucket on a Bar inspires acts of generosity
Hitchin: Judi Billing reflects on the dreadful war in Ukraine
See Hitchin Nub News for coverage of Sun Hotel drop-in event - including moving story of a Ukrainian refugee and exclusive interview Bim Afolami MP
Hitchin: A Churchwarden Writes - £2,300 raised for Ukraine