First Glimpse: Hitchin has welcomed us with open arms says Jemma, boss of new Christmas Pop Up store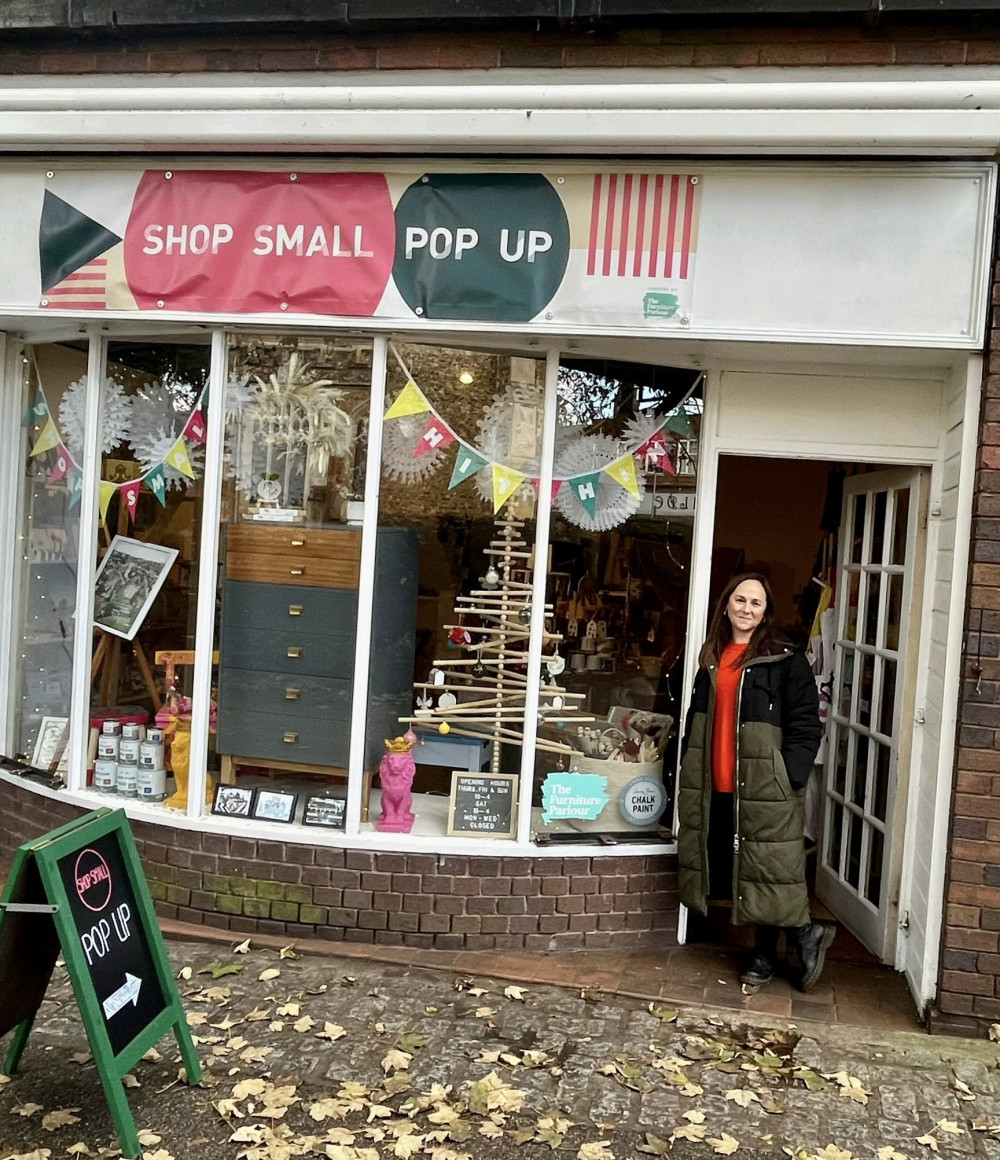 First Glimpse: Hitchin has welcomed us with open arms says Pop Up boss Jemma Larkin
Hitchin Nub News is proud to share our series called First Glimpse dedicated to showcasing brand new businesses opening in our town and surrounding areas.
Hitchin Nub News is a daily online newspaper – we tell you what's happening right on your doorstep.
We champion local businesses and want to see OUR community thrive.
So, if you're starting a new business in Hitchin or North Herts, please do get in touch as we'd love to highlight your work.
Read on for Hitchin Nub News' FIRST GLIMPSE' on a brilliant new Pop Up shop in the heart of our town
.............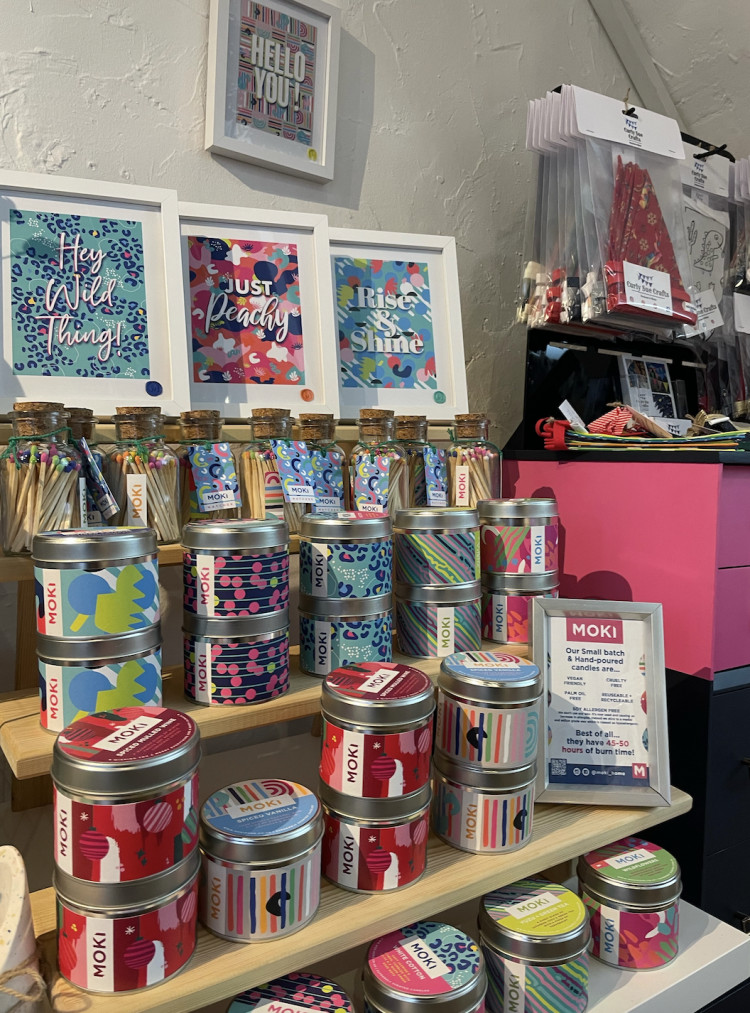 Jemma Larkin's Christmas Pop Up store is packed with items that make brilliant festive presents. Along with popular Annie Sloan Chalk Paint.
"Last week was more than I could have wished for," says Jemma Larkin, the driving force behind a great new Hitchin Pop Up.
"Hitchin certainly welcomed us with open arms. The feedback has been really positive with lots off shoppers commenting on how lovely it is to be able to find and support so many talented small businesses under one roof."
Boss Jemma regularly runs small business markets at Hitchin Town Hall - but as retail is getting increasingly harder and these small independents find it harder to be seen online, she made the decision to grow the markets into a Pop Up Shop for Christmas.
"I set up 'Shop Small Hitchin' markets to do exactly that. Showcase my own small business, The Furniture Parlour, and as many others as possible."
Jemma now runs the markets three times a year at Hitchin Town Hall, with, as Nub News has reported, the next one taking place next weekend, where you will find over 90 small, creative businesses.
Jemma's Pop Up in Churchyard is packed with Christmas goodies from stocking fillers, ceramics, vintage clothing, candles, cakes, furniture and the very popular Annie Sloan Chalk Paint.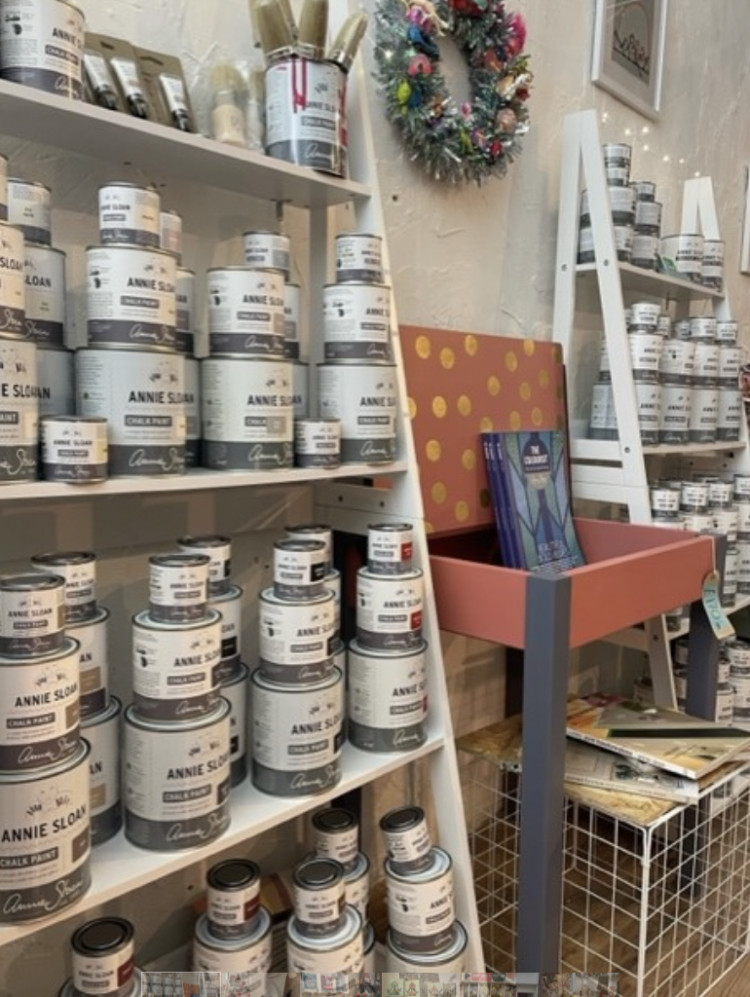 Jemma Larkin's Christmas Pop Up store is packed with items that make brilliant festive presents. Along with popular Annie Sloan Chalk Paint.
Busy Jemma says: "We are home to more than 30 local creative businesses," adding that people "can take a look at @shopsmallhitchin on Instagram or visit www.shopsmallpopup.co.uk to see some of the businesses taking part."
The pop-up market will run from Thursday until Sunday, December 17.
LIKE/FOLLOW HITCHIN NUB NEWS ON FACEBOOK
Follow our Twitter account @Hitchin Nub News and our Instagram feed @HitchinNubNews dedicated to showcasing our beautiful town.
PREVIOUS FIRST GLIMPSE STORIES
First Glimpse: Bridgetown Monroe cocktail bar on Bucklersbury
First Glimpse: Hitchin's former Wilko store now open as Poundland on Bancroft
First Glimpse: We've been absolutely buzzing since we opened our new space says Hermitage Rd boss James Nye
First Glimpse: Cafe 77 - A brilliant haven for burger purists set to open in Hitchin
First Glimpse: Redundancy gave me push I needed to finally become my own boss says Rosalia Lazzara
First Glimpse: We Love You - Come and Say Hello as Fabio's brilliant new Market Place gelato store now open
First Glimpse: New bookshop set to open in Hitchin very soon - find out more!
First Glimpse: Hitchin Market Place set to host 'Mediterranean Artisan Cafe' called Ziba
First Glimpse: Luke's Patisserie at Offley Hoo Farm
Letchworth First Glimpse: Stepping Stones to a start in retail without all the usual costs - find out more about the opportunities David Levett's 'mini-high street' provides
First Glimpse: Petculiar - A Raw and Alternative Health Store For Pets at Offley Hoo Farm
New hitchin Jobs Section Launched!!
Vacancies updated hourly!!
Click here: hitchin jobs