Up Close: Get set for the brilliant Cider and Cheese Festival at Hitchin Town's Top Field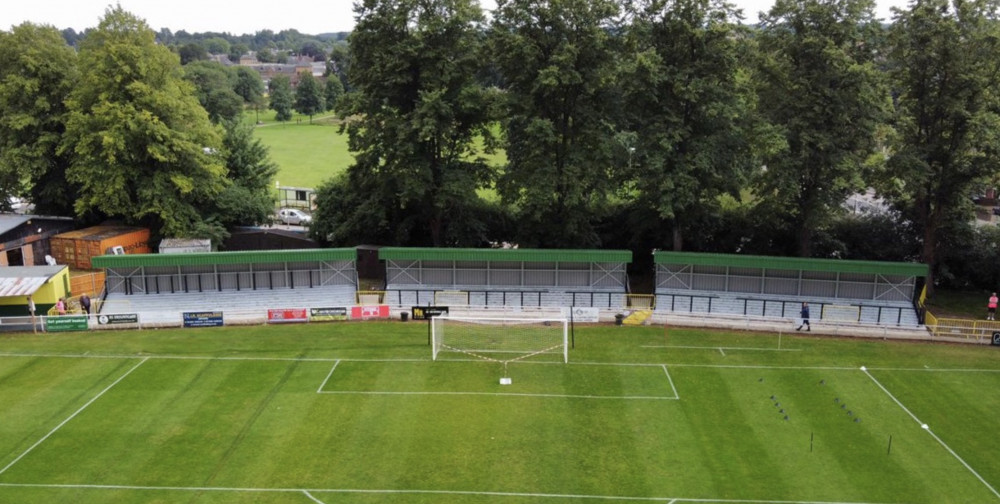 Hitchin Up Close: Get set for the brilliant Cider and Cheese Festival at Top Field
Hitchin Nub News aims to support our community, promoting shops, businesses, charities, clubs and sports groups.
We showcase some of these businesses, organisations and interesting individuals regularly in a feature called 'Up Close'.
For this weekend's Hitchin Nub News Up Close we talk to Mick Docking ahead of the eagerly-awaited return of the Hitchin Cider and Cheese Festival at Top Field next weekend.
...........
Hitchin Up Close: Get set for the brilliant Cider and Cheese Festival at Top Field
Hitchin Town's grand old Top Field will play host to an eagerly-awaited summer event.
The evocative site on Fishponds Road normally entertains our community with football - but the home of Hitchin Town FC is set to welcome foodies and as much as football fans early next month.
The Canary Club will be home to the Hitchin Cider and Cheese Festival at the start of July.
Hitchin Town stalwart and lifelong Canary Mick Docking spoke to Hitchin Nub News about the festival.
"2018 seems a long while ago," popular Mick reflected. "There has certainly been lots going on in the interim – mostly bad I am afraid.
"But one positive thing back then was the absolute determination of a certain Alan Clark that a Cider and Cheese Festival was a goer.
"Others (me for example) were less convinced, but happily I have been proven wrong and soon our third Cider Festival kicks off at the Canary Club."
Back then the committee consisted of Mick, me, Colin Ridgway, Len Leroux, Kate Deller and Ian Murrell. This year it's just Alan, Kate and Mick, but, Mick adds with one of his well-known wry smiles, "despite that everything seems to be on track.
"Throughout these years our sponsors and friends from IDNet have been invaluable, providing both financial support and stacks of enthusiasm,
"The first year we enlisted as cheese supplier, Wobbly Bottom Farm and they did a sound job, but turning to Little Deli the following year proved a great move and we are so pleased that Louise and Ben seem to enjoy the working relationship."
Near neighbours and Championship play-off side, Luton Town are also gearing up for the new season by playing their annual pre-season friendly against the Canaries at Top Field on the same evening.
"So that has set the scene for the 2022 Festival," Mick explains, "which rather inconveniently falls on the same day as our Luton friendly.
"That we cannot alter and we just hope that one will not detract from the other. Parking is going to be problematic, so we would encourage visitors to either of these events on July 1 to consider getting a lift or walking."
So, there you are – more 30 different 'real' ciders on show from all over the UK.
And of course, a great selection of cheeses to soak up the cider. There will also be free live music on both the Friday and Saturday nights. The Sandy Ukulele Group, Glee Choir, Bad Bones and Hot Tub Steps are all featured over the weekend (see also our regular What's On in Hitchin series) - alongside the usual selection of real ales supplemented by a guest ale from Garden City Brewery.
Admission is free, but cider purchases can only be made by using a voucher system favoured by beer festivals.
Mick says: "My final thanks to our many sponsors. They have offset many of the costs otherwise arising and should ensure a healthy profit."
The event will be held on Friday, July 1 from 3pm, and on Saturday, July 2 from 3pm. Admission is free.
After the success of our live videos from the Hitchin Beer and Cider Festival Hitchin as well as the Walworth Festival, the Queen's Platinum Jubilee celebrations in Market Place as well as Hitchin Street Food Monthly events, Nub News will be at the popular event to report on the event and film a few Facebook Live videos.
See Hitchin Nub News Facebook page here for a selection of our live videos from community events in our town
See our website for more on this very excellent community event over the coming days.
Hitchin Nub News goes from strength to strength as we hit 3,000 Facebook likes/follows - have you liked our page yet?
LIKE/FOLLOW HITCHIN NUB NEW FACEBOOK PAGE HERE
...........
A SELECTION OF PREVIOUS HITCHIN NUB NEWS UP CLOSE FEATURES:
UP CLOSE: Hitchin author Danny Pearson on his new brilliant book Life in Extremes
UP CLOSE: Bowled Over - Bowmans and Ickleford CC are the perfect match
UP CLOSE: Angels' Share owners Harpreet and Preeti's exciting new plans for Lower Stondon's Bird in Hand pub
UP CLOSE: How backpacking trip led to Lauren and Toby creating acclaimed Bite Around the World - that has now catered for Nike, Google and Just Eat
UP CLOSE: Amanda Reed lollipop lady – our town's true unsung Hitchin hero
UP CLOSE EXCLUSIVE interview with Sir Kier Starmer
UP CLOSE: Bim Afolami, Hitchin MP on racism, NHS, Brexit, lockdown, welfare, Marcus Rashford, Kier Starmer and much more
UP CLOSE: Matt Bean, owner of Cantina Carnitas
UP CLOSE: Chris Cheah, owner of Chicken George
UP CLOSE: Fabio Vincenti, owner of Fabio's Gelato
UP CLOSE: Simmy and Jhai Dhillon, owners of Rice and Spice
UP CLOSE: Danny Pearson, Beano comic writer
UP CLOSE:Hitchin Squirrel Rescue
UP CLOSE: Adam Howard, organiser BackToSchoolival
UP CLOSE: Hitchin's inspirational Black Lives Matter movement
UP CLOSE: RuPaul revolutionised positive perception of drag among mainstream says north Herts' Magenta
UP CLOSE: The brilliant Keith Jones - master butcher and master crooner
UP CLOSE: Freddy and Em, landlord and landlady of The Half Moon pub
UP CLOSE: Tradee On Demand - the brilliant new app dubbed 'Uber for property maintenance'
UP CLOSE: Flip Connect and Hitchin Town - The Perfect Match
If you or your business or organisation would like to be featured in a future UP CLOSE please email [email protected] or tweet us @HitchinNubNews
New hitchin Jobs Section Launched!!
Vacancies updated hourly!!
Click here: hitchin jobs