Up Close: Co-op volunteers help build new outdoor Wellbeing Walkway to boost Red Shed dementia project
Co-op staff volunteered their time to help build a new outdoor 'Wellbeing Walkway' at the Red Shed Project, Stevenage
---
By Layth Yousif
Posted: Wednesday, 19th January 2022 12:14 pm
---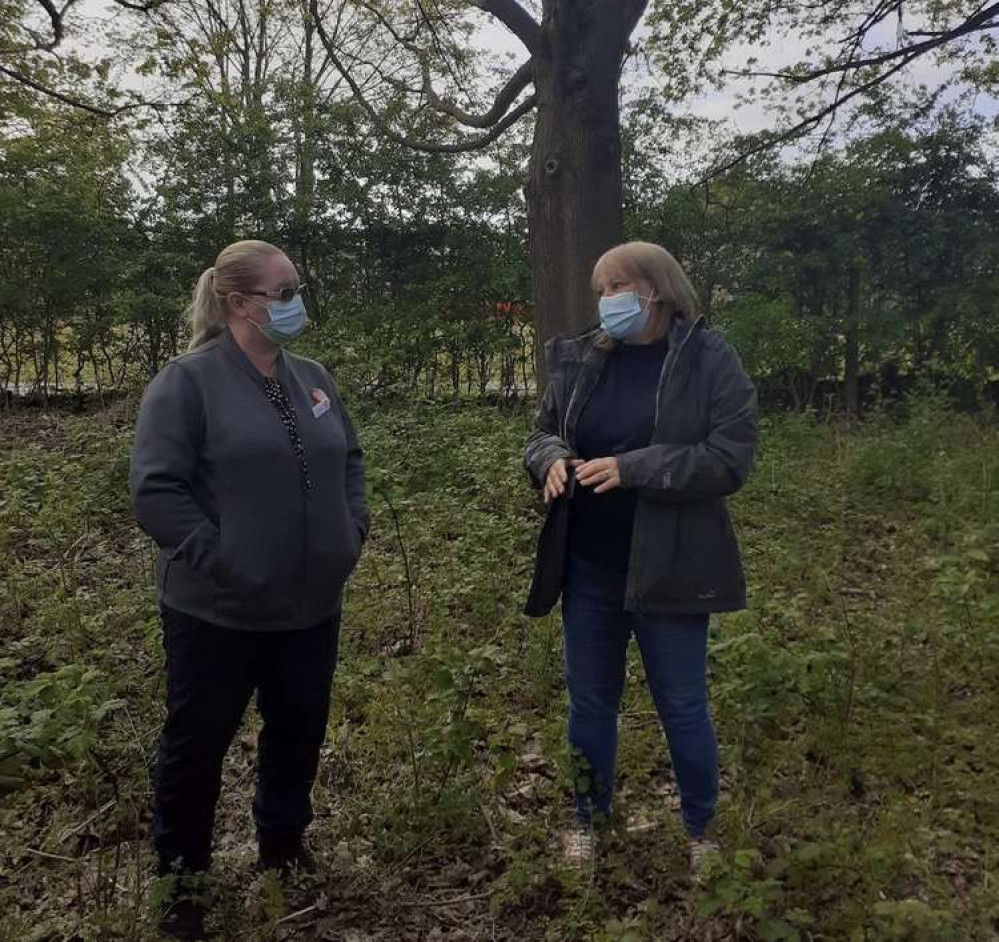 Co-op volunteers at the Wellbeing Walkway
Local initiatives
Co-op staff volunteered their time to help build a new outdoor 'Wellbeing Walkway' at the Red Shed Project, Stevenage.
The Red Shed is situated in the grounds of St Vincent's Primary School in Stevenage and provides a variety of sessions for people with dementia, meeting their individual needs and abilities.
They also support and engage with the families and carers of people living with dementia by including them in workshops and providing time just for them.
The Red Shed has created an 'access all areas' garden. Project founder Su Harvey, spoke to Co-op Member Pioneer for Stevenage and Knebworth, Anji Archer, about an idea for a new walkway.
The wooded area next to the garden space is an ideal space to support the needs of the service users and their carers while allowing pupils and staff at St.Vincent school to access the wooded area too.
Anji said: "I asked whether Co-op staff would like to help with the Wellbeing Walkway. They said yes and made an amazing effort despite very wet weather to ensure that the ground was ready for the service users to access.
"The Co-op volunteers cut down hedges and branches, cleared weeds, cut wooden posts and laid chippings to shape the path."
Since the completion of the walkway, benches have been installed to enable users to relax and enjoy the woodland environment.
The pandemic has created many mental health issues such as isolation, fear of going out, confusion and loneliness.
Co-op members and staff have generously given an opportunity for people visiting the Red Shed site to enjoy time in the outdoor space and meet other users safely.
When you become a Co-op member, you can select local causes in your area for the Co-op to support through its Local Community Fund.
And the Co-op staff have been able to work together in a different setting, away from their usual managerial or retail roles, spending time with nature.
The Red Shed Project team is planning an official opening of the Wellbeing Walkway in the near future.
One in four of us experience a mental health problem in any one year.
That's someone in every family, workplace and friendship circle. In the UK it's around 14 million people.
That's why Co-op is working in partnership with Mind, the Scottish Association for Mental Health (SAMH) and Inspire to bring communities together to support mental wellbeing.
To help you look after and find support for your and others' mental wellbeing, the Co-op has created Be Kind To Your Mind.
It includes activities from Co-op and its partners as well as general tips and how to seek support from its charity partners, Mind, SAMH and Inspire here
If you need support with your mental health or know someone that does, the following can help:
contact Mind for support in England and Wales on 0300 123 3393 (lines open 9am to 6pm, Monday to Friday), text: 86463 or email [email protected]
text SHOUT for support anywhere on 85258
Co-op membership helps support Co-op's national charity partners and Local Community Fund causes.
When you buy selected Co-op branded products and services, 2p for every pound spent goes to you and Co-op gives the same to local communities here