Rock Health and Fitness: More Than A Gym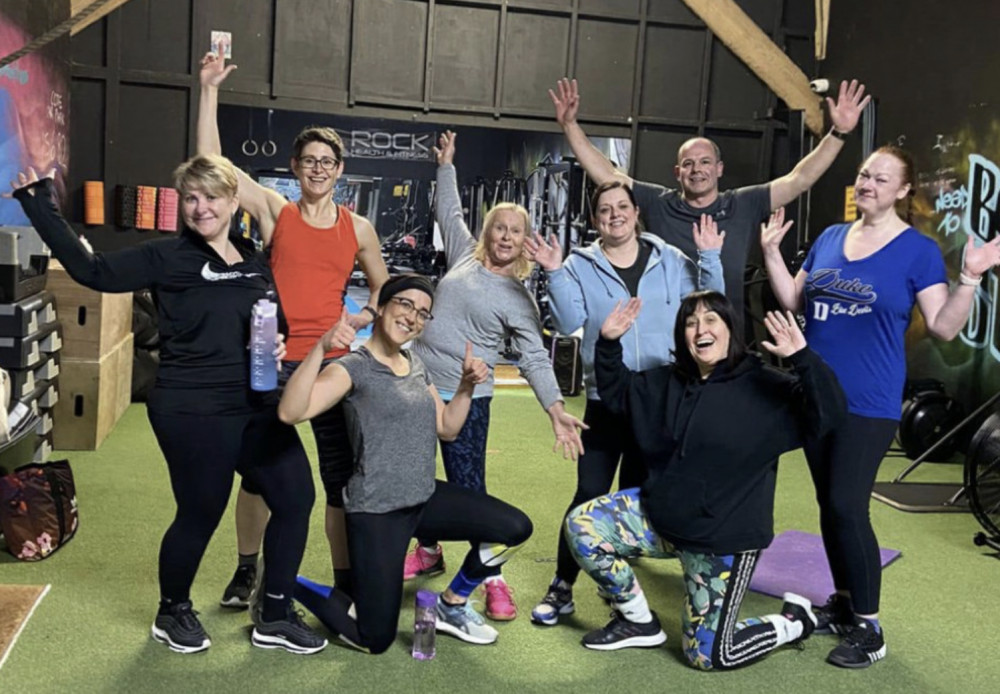 Rock Health and Fitness: More Than A Gym
ROCK HEALTH & FITNESS - MORE THAN A GYM!
Offley based Rock Health & Fitness really are MORE THAN A GYM when it comes to their level of service
Lisa Austin and her crew of experienced Personal Trainers go above and beyond for their members to give them THE BEST experience possible at their countryside gym
The team work on CONTINUOSLY CHANGING LIVES every day, offering support and guidance to their members alongside their training sessions
Their SMALL GROUP PERSONAL TRAINING platform has been live for over 2 months now and their huge variety of sessions are going down a treat
Members have access to a full portal of information with regular check ins with the team to help maximise results and gain the knowledge they need to keep moving forward
Rock have such a wide range of experience between their team of 13 trainers. Amongst their wealth of experience and knowledge they have yoga instructors, boxing coaches, a core specialist, a running coach, sports masseurs and a ton of testimonials from happy clients who have made awesome progress in their fitness journeys and lifestyles
Rock are not about your standard body transformations, they promote sports performance, solid training technique, mental health awareness, confidence, happiness and team camaraderie. If you are looking for a gym that has it all then look no further than ROCK HEALTH & FITNESS
The only thing that is missing from ROCK is the egos – you won't find any of those out in Offley! BUT what you will find it a friendly, supportive, safe and encouraging environment to train in!
Give Lisa a call on 07496 384249 for a chat about how ROCK can help YOU!
RELATED ARTICLES
Spin with Strobe Cycle at Rock Health & Fitness on Offley Hoo Farm
Rock Health and Fitness: A private personal training studio based in a beautiful converted barn in the village of Great Offley near Hitchin
Run Strong at Rock Health and Fitness: All you need to know about fun and exciting programme designed for you to reach your fitness goals
Continually Changing Lives: Rock Gym Have You Covered