Stevenage vs Rochdale: Optimism is back says Owen Rodbard - Three Things We've Learned about Steve Evans' Boro so far in 2022-23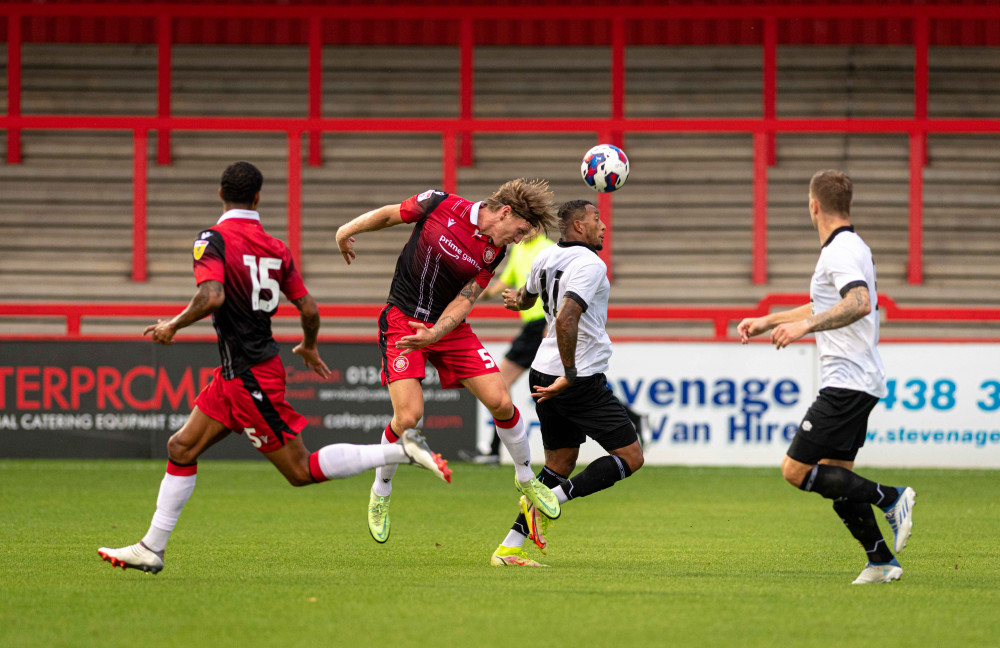 Stevenage beat Derby 1-0 in pre-season and continued their good run of form into 2022-23. Read Owen Rodbard's take now. CREDIT: Gregory Owain
Stevenage host Rochdale in a League Two clash at the Lamex on Tuesday evening.
With Steve Evans' Boro still unbeaten in 2022-23 following Danny Rose's last-gasp 100th minute equaliser at Walsall to salvage a hard-earned point at the weekend, optimism is starting to grow in North Herts.
Stevenage drew 2-2 at Spotland last November, prior to former captain Scott Cuthbert ensuring it proved to be a Good Friday back in April for Evans and his Stevenage side as they pulled three points away from the relegation zone in the return game.
Fast forward four months and Evans' side is in a buoyant fifth place in the division - with hopes high for a successful campaign among many fans, including Nub News' Boro writer Owen Rodbard.
Read on for his take on the season so far - and three things we've learned about Evans and his in-form Stevenage side.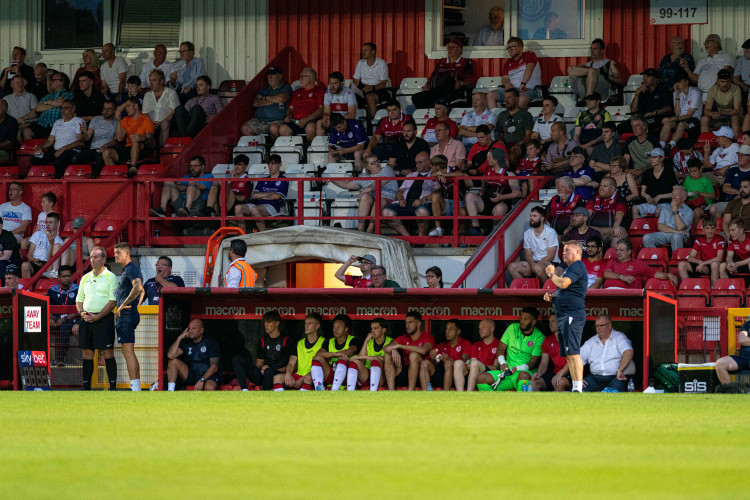 Three Things we've learnt from the season so far
1) The mindset has changed around the club
It's clear the mindset of the whole club has shifted to a positive one, writes Owen Rodbard
The last five or so years we've been the team that's conceded late, now we're the ones scoring. Five goals scored after the 80th minute alludes to many things: a heavy emphasis on fitness, Evans tactical nouse coming into full effect or even just the players feeling more motivated and dedicated to the cause.
It was almost expected last season that we would concede late, and I'm thrilled that so far it seems as if that curse has been lifted.
Even with a disappointing performance, grinding out points when you're not at your best is a mark of a promotion winning side.
It'll take time for the team to fully gel but it's getting there
2) This squad has an impressive understanding
I think the squad has a very impressive level of understanding already considering it's only four games into the season. With results being grounded out this early into the season surely that's good omens as we progress further into the year?
However, what is exciting is that, as good as the results have been, the team has not fully gelled and that will be the case for a while yet. There are patterns in play that have been formed and are visible throughout the games, but still sloppy play is appearing as it always does at League Two level - so imagine how much more there is to come once they have settled into understanding the demands not only of this division as a squad, but also to the demands made by Evans.
3) Optimism is back
Boro fans are excited again. It feels this season like something genuinely positive could happen. The squad is strong (although in small numbers), the mood is clearly positive, and the managers plans are clear to see.
With a few more additions this squad could be in contention for a play-off place. What's stopping us? We have an experienced manager, balanced squad with quality players all over the pitch and a new resilience around the club.
It's a far cry from the dark days of last season, and I'm excited to see where we can go this year after a superb start.
Nub News will be reporting on Stevenage vs Rochdale from the Lamex on Tuesday evening. See our website and Facebook page for more