The Perfect Day: Stevenage fan Owen Rodbard relives Boro's promotion party
---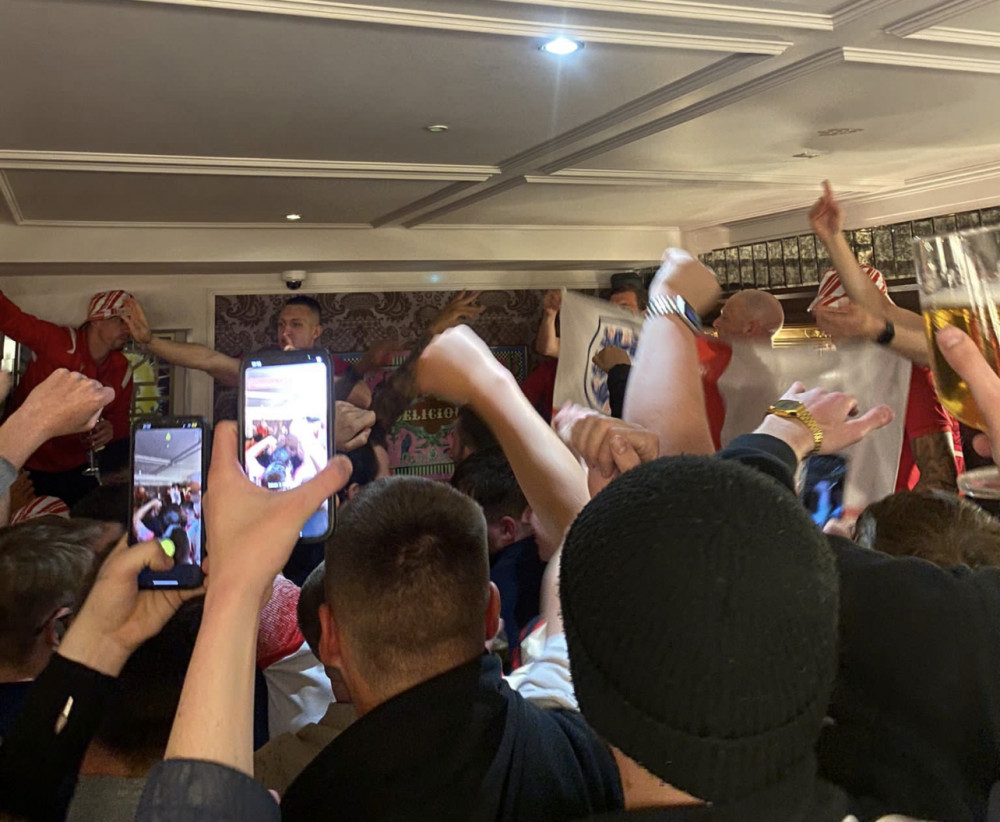 The Perfect Day: Stevenage fan Owen Rodbard relives Boro's promotion party. PICTURE: Fans and players celebrate Boro's promotion in the Cromwell.
The Perfect Day: Stevenage fan Owen Rodbard relives Boro's promotion party
The perfect day started with fans in the pub before the game and concluded with celebrating in Old Town with the team in the early hours.
Expectations going into this season were fairly subdued. I predicted mid table, possibly play offs, but I'm so glad I was wrong.
It seemed like one of those days as Grimsby ran down the clock and time wasted at every opportunity, but the relief when Jamie Reid nodded the ball in was a total release.
An outpouring of emotion after a torrid few years of poor results, disappointing players and a merry go round of managers, culminating in our 'day in the sun'.
After the game, I stood in The Cromwell celebrating with the players. It felt like the Boro of old was back.
These players just get it, and that family feel has finally returned after near 10 years of mediocrity and fan distaste. This team had done the seemingly impossible, on and off the pitch.
The night culminated in Cinnabar, with the players mixing in with the fans all night, until the early hours; hugging, dancing and talking to us like we were their mates.
Gruelling would probably be the word to describe our season, but we've finally got over the line.
Bookies had us 66/1 to go up automatically, which is no surprise after surviving the drop last season, but it never seemed a possibility for me until that win against Orient in January.
I'm so happy we've achieved that fabled dream, and I'm excited to see what boss Steve Evans can do over the summer in terms of recruitment so we can make some more memories next year.
LIKE/FOLLOW NUB NEWS FOR ALL YOUR LATEST NEWS ON STEVENAGE FC
RELATED STEVENAGE FC PROMOTION ARTICLES
A Magical Day: Successful Stevenage boss Steve Evans opens up after his Boro boys deservedly clinch promotion
Stevenage players and fans react on social media to Steve Evans Boro winning promotion to League One
Video: Watch footage of jubilant scenes at Broadhall Way after Stevenage FC are promoted to League One
Stevenage FC are promoted to League One after Steve Evans side beat Grimsby at jubilant Broadhall Way
Up Close: Stevenage FC boss Steve Evans on loving life at Boro, Sir Alex Ferguson, Pep Guardiola and so much more
Stevenage FC: From rock bottom to top of the table - how charismatic Steve Evans turned struggling Boro into League Two leaders
Stevenage 3-0 Orient: Steve Evans rampant Boro outclass League Two leaders Orient
Stevenage fan Owen Rodbard: Winning at Premier League Aston Villa will live with me forever