Nub News regional editor thanks community for such heartwarming support after death of his beloved father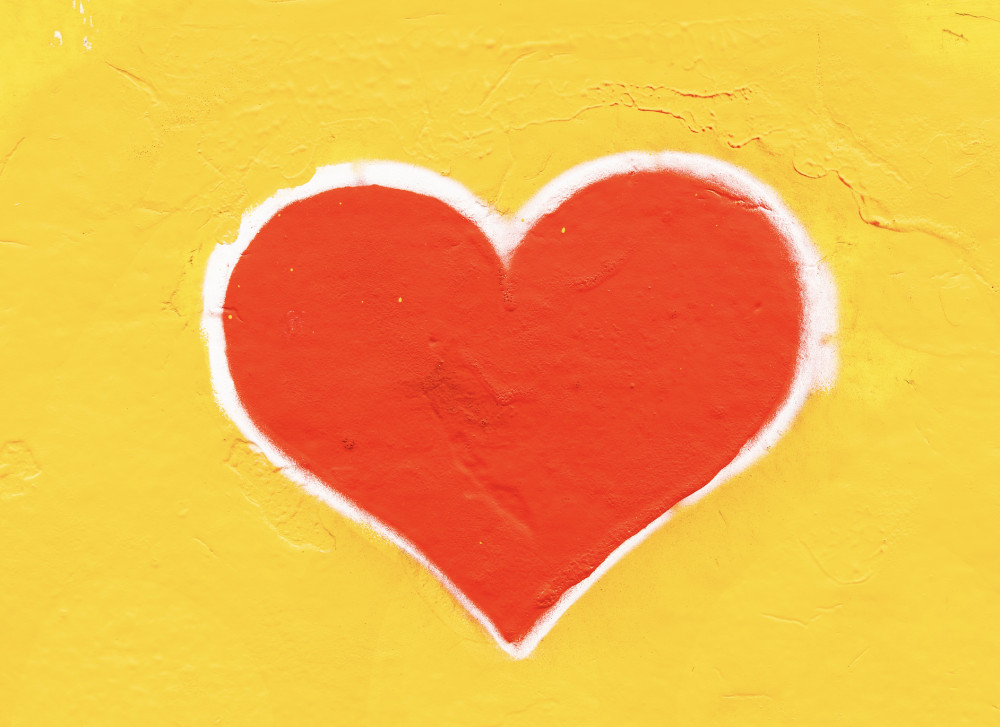 Nub News regional editor Layth would like to thank everyone in our community for their kind words and support after the death of his beloved father. CREDIT: Unsplash
Nub News regional editor Layth Yousif has been overwhelmed with kind messages of support following the death of his beloved dad.
Here's Layth as he shares his heartfelt thanks to everyone for such comforting words that have been a real help to him and his family amid such sorrow.
.........
On behalf of myself and my family I would like to take this opportunity to thank every single person in our community who took the time and trouble to send their best wishes.
Your kind words have been a real comfort to myself and my mum, as well as our entire family.
Dad was a very special person, a good man, who was loved deeply by us and whom through his engaging personality left a lasting impression on everyone he met.
It has been tough coping with the grief at times, but through the kind words and support from so many people, we have been focusing on celebrating dad's life, rather than mourning his passing.
As a Londoner living in our town, I always knew Hitchin was a special place with a wonderful community spirit, but to have it confirmed once again, albeit in such sad circumstances, has been a source of real comfort.
A massive thank you to each and every single Nub News reader for your support.
Thank you.
Layth and family
..........
If you haven't read Layth's heartbreaking article on the death of his father we reproduce it below.
I lost my beloved dad earlier this month.
There I said it.
The words I never thought - or at least never wanted to say and write - came to be realised, and the awful reality occurred.
I'm not ashamed to say his loss has left me, and so many others who knew and loved him, absolutely bereft and distraught.
The facts are that Dad died in hospital in the early hours of Monday, January 2, 2023. Which for me and my family felt like the longest day ever.
He had fallen and broken his hip on Wednesday, December 21 helping - as he always did - to put the his neighbour's bins out.
Unfortunately that was a day of ambulance strikes, which resulted in dad lying prone and in great pain on the ground outside their bungalow all that dreadful midwinter's afternoon, before mercifully, they arrived to administer morphine.
I have to emphasise, my family and I bear no resentment, ill will or bitterness to anyone in the emergency services, certainly not the ambulance workers, nor NHS staff - including all the hard-pressed, overworked and underpaid nurses and junior doctors, for they behaved with utter professionalism and with such care and kindness.
They also displayed at times, disconcerting gallows humour, that was intended to be reassuring. Not least when the paramedic team eventually reached my stricken dad, and, as my mum explained what happened and just how long he'd been enduring such agony, they replied ruefully: "It could have been worse, it could have been snowing."
The thought still makes me shudder. As it is, the reality of my poor dad lying on the floor outside their house, mum worried beyond reason, but still functioning enough to place covers over him for a semblance of warmth, and produce an endless supply of hot water bottles, while he bravely bore what must have been awful pain haunts me.
The next 12 days went by in a blur of worry, anguish and uncertainty driving between Hitchin to my mum - my parents moved out of London when they retired for a quieter life, to a place in the deepest Fens - and Peterborough Hospital, where Dad was thankfully allocated a treasured bed.
With my dad fighting for his life after his initial injury was compounded by the onset of pneumonia, having a wonderful partner - who was a tower of strength to us all, including my mum and dad certainly helped, as did all our kids - I have to say juggling a job as a journalist with a dying father was something I'd rather not try again.
But as anyone who has experienced the freight train of pain and grief will tell you, you simply have to keep calm and carry on. At one stage, as my dad dozed in his hospital bed, I even opened my laptop and penned a few Nub News pieces.
To see my dad, who'd always been so strong and so full of life, struggle on his deathbed, full of tubes, pumped full of painkillers and struggling to breathe, was something you wouldn't wish on your worst enemy. Not that Dad had any enemies, for he was a remarkably positive man full of bonhomie and an engagingly gregarious nature.
While the country celebrated Christmas and New Year's Eve, Dad battled gamely throughout the festive period.
Although, as long as I live I'd rather not spend another Christmas Day in a hospital. Away from what my family and myself were trying to deal with, seeing sick children and struggling families in hospital on a day intended to be joyous, is the definition of sadness.
Dad was a good man, who lived a good life. A wonderful father, grandfather and husband. Everyone who knew him spoke of his warmth, kindness and empathy. He loved sport and he loved life.
As my best mate and fellow cricket tragic said to me with a fitting spots analogy: "Your dad had a good innings - and it was an innings that grabbed your attention with a smile. Not a joyless one."
At one stage Dad rallied, so much so, as for him to have a rather surreal first rehabilitation session for his shattered hip, that sadly ended in abject agony.
During that short window of genuine hope, I mostly busied my self with making cups of tea for my mum, fending off understandable concern from relatives, went to a couple of football matches that I couldn't concentrate during, and invariably listened to Bowie's iconic Blackstar album.
Not to mention clocking up many miles on the road, dividing my daily driving between hospital visits, shopping trips for my mum and trying to continue a life that had been changed, changed utterly.
However, after myself and my family remaining faithfully by his side for 12 long days watching the fickle hand of fate decide his future, Dad faltered.
He fought so hard but it wasn't to be.
Despite a criminally underfunded NHS doing its best to save him, despite shockingly understaffed departments caused by scandalously insufficient budgets, the ward was staffed by true heroes who deserved far more than the banging of pots and pans.
Unfortunately, despite their care, Dad sadly passed away at 450am on Monday, January 2.
Having seen him in such distressing pain on New Years Day, to see his lifeless body was almost a relief. All the pain now disappeared, he was in peace. It must have been a trick of the light in the room he died in, but his colour almost looked it had returned. It was a strangely comforting sight, albeit one that will never leave me.
His last words were essentially a love note to my mum - fitting as their love story spanned 60 years together - and our family. Even the nurses cried as they gave my mum a hug in those bleak early hours, such was the impact he'd had on everyone in the time he's spent in their care.
The following weeks went by in a blur of sadness, and disconcertingly impenetrable death admin. What I can say is never will Blue Monday ever feel so bad again.
But, as anyone who has lost a loved one will attest, unless you're one of those people who enjoy debilitating paperwork, dealing with death's aftermath in terms of authority is an austere, clinical, sometimes disturbing exercise.
Looking back I was simply existing in a form of numbed shock. I recall trying to buy a parking ticket on a cold morning and simply stood staring blankly at the unyielding machine, as if it were a visitor from outer space.
But I digress. The point of this article is to honour my much-loved and much-missed Dad - and to thank every single person who has shown such kindness to my family and myself.
Whether it be mum's neighbours knocking on her door with a tray of comfort food, to Dad's former colleagues offering their sincere condolences.
Not to mention all the hundreds, if not thousands of messages, I've received through the medium of social media. And of course the support from close family and friends ranging from the numerous offers of a pint and a chat, to the use of an old pal's holiday house in Tuscany. The former I will take up soon, the latter, perhaps one day, when things are far less painfully stark.
Dad's memory will never be forgotten. Nor will people's kindness - which has been a source of great comfort to us. Incidentally, what has also been a huge comfort to us has been to celebrate his life in a positive manner. Sadness, in the form of negative thoughts are immediately banished, however hard that may be at times.
As for Nub News, I'll be throwing myself back into work - and a job and profession I love - even if you will have to forgive me if the next few weeks aren't as productive as they were previously, as I ease my way back into journalism after what has been the saddest and most draining few weeks of my life.
Thank you for reading this piece which has been written in honour of my late Dad.
Layth
New hitchin Jobs Section Launched!!
Vacancies updated hourly!!
Click here: hitchin jobs