Hitchin school head and staff hailed by working parents for professionalism during lockdowns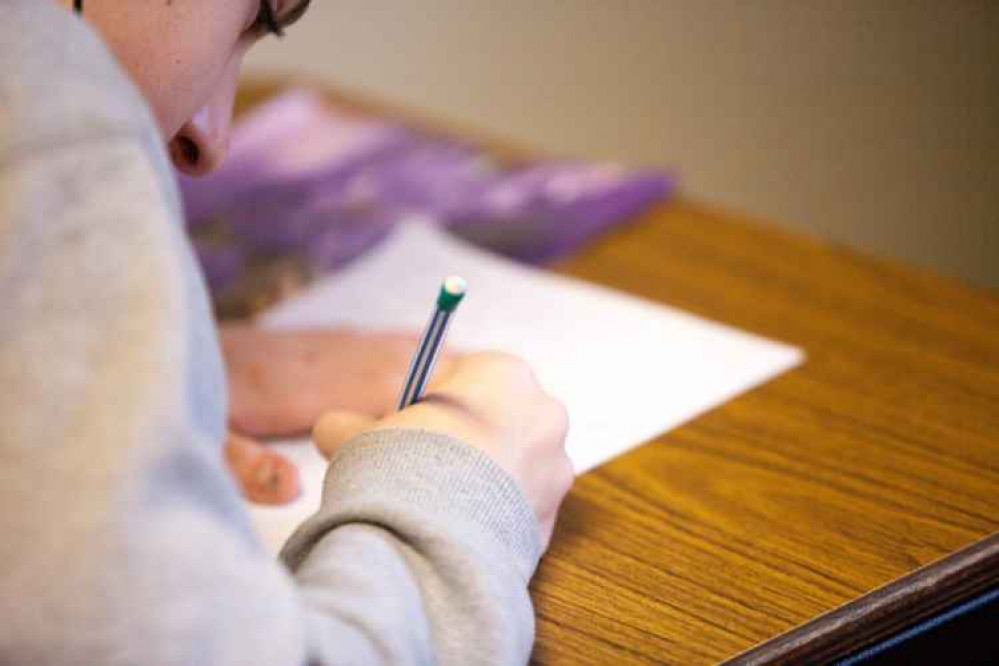 Hitchin school head and staff hailed by working parents for professionalism during lockdowns. CREDIT: Unsplash
Hitchin Nub News has unrivalled contacts in and around schools in our town.
Read Nub News for the latest developments, stories and features on Hitchin schools.
Here's our in-depth feature piece highlighting a school in our area that has been singled our for special praise during the Covid crisis.
................
................
Working parents have hailed the head teacher of a Hitchin school and its staff for their outstanding work during the pandemic.
Busy mum and successful businesswoman Michelle Hoskin has praised Whitehill Junior School head Steve Mills for his leadership during the coronavirus crisis including the third national lockdown. With so much uncertainty around schools in our town, and across the country, due to the pressures caused by Covid, Mr Mills and his staff at the school on Whitehill Road in Hitchin have come in for special praise. Michelle told Nub News: "As a working parent the thought of going into another lockdown was undoubtedly daunting - but to go into another lockdown with the prospect of home-schooling our children took it to a whole new level. "Throughout the entire period since March, Mr Mills has remained upbeat extremely positive and has led with such confidence through what can only be described as an extremely difficult time for all concerned. "All I can say is what wonderful achievements have been made by the children, their parents and of course the amazing team at Whitehill. "As I sat and watched Ruby engage in her online live classes I felt extremely proud to be part of the Whitehill family community."
Lockdown life
During the first national lockdown in the spring of 2020 there was plenty of sunshine with lots of opportunities to go outside and to seize a once-in-a-lifetime opportunity to spend so much time with our children, explains Michelle. But on the eve of the November lockdown, sitting in her kitchen listening to the news unfold, the prospect of the government closing schools panicked Michelle and other parents. As it turned out schools remained open throughout the second UK-wide shutdown - and for working mums such as Michelle, the pressure was alleviated slightly, with the result being that she could resume with some normality at work. However, early in the new year, with the January 2021 lockdown impending, working parents' fears of schools closing returned.
Professionalism of Whitehill's head and staff
Yet, through the professionalism of Mr Mills and his staff, those concerns were laid to rest. Michelle said: "The fears I had were soon put to bed by the wonderful communication that we as parents were receiving from Mr Mills and his leadership team from Whitehall. "My daughter Ruby is 10 years old (in Mrs Cornell's Voyager Class). She's a real self-starter, a keen learner and extremely grown-up in her approach - so I was sure that despite some difficulties we could get through this. "Yet, with a busy work diary, a full schedule of conference calls and enough zoom meetings to sink a battleship I didn't sleep too well before the start of the third lockdown as I had no idea how it would go. "Thankfully, we have a well-prepared and well-equipped leadership team at Whitehill. Full credit and recognition needs to be given. "I'm sure I speak on behalf of many parents at Whitehill when we just want to say a huge thank you to Mr Mills and his team for everything they have done for us and our children during 2020 and of course January 2021."
Whitehill earns plaudits
The mixed school that teaches children from seven to 11 has earned plaudits for its blended learning approach over the course of the last week. The teachers were 'live' by 10am last Tuesday and since then have quickly got into their stride, ensuring there has been no break to pupils' learning. Moving forward, class teachers have shared the timetables and will use Google as the platform for all aspects of communication. Their progressive approach means that teachers will be monitoring the feed while the others deliver the content. They have even been able to have different groups being taught in some subjects.
Modest Mr Mills
Modest Mr Mills said: "One of the most troubling aspects of the pandemic is the ways in which it is robbing children and young people of opportunities. "We have a duty and responsibility to provide home learning that, with the relevant adaptations for individuals and circumstance, is as close as possible to what pupils would be experiencing if they were in school. "As reflective practitioners, we have refined and improved our offer significantly since the first lockdown. Since March we've taken time to share good practice amongst ourselves, up-skill and invest in technology and listen to the experiences of parents and pupils. "We have built on the strong bond of trust between us and our community so that when difficulties arise we can work together to solve them without anyone feeling judged. It is a huge testament to the commitment of our parents and pupils that nearly 90 per cent of our children have been engaged in live learning. "As school closure was always going to be a possibility, as far back as July we had a plan in place for what remote provision should look like and could therefore institute something in a timely way despite the very short notice this time around. Let's not say 'no', let's start with 'how can we make this work?'"
'Complete faith in Whitehill'
Whitehill is a two form entry community junior school within the northern area of Hertfordshire County Education Authority. The school is rated 'good' by Ofsted and has eight classrooms in pleasant, purpose-built provision which was opened in 1969. Samantha Frost whose daughter Jemma is in Year 3 echoed Michelle's praise of Whitehill's head and its staff by saying: "Mr Mills is so good at keeping parents in the loop with the latest developments. "The biggest compliment I can pay the team is that I have complete faith that no other school will be better prepared, or more focussed, on making this a success for the children."