What's On in Hitchin: Friday September 23 to Sunday September 25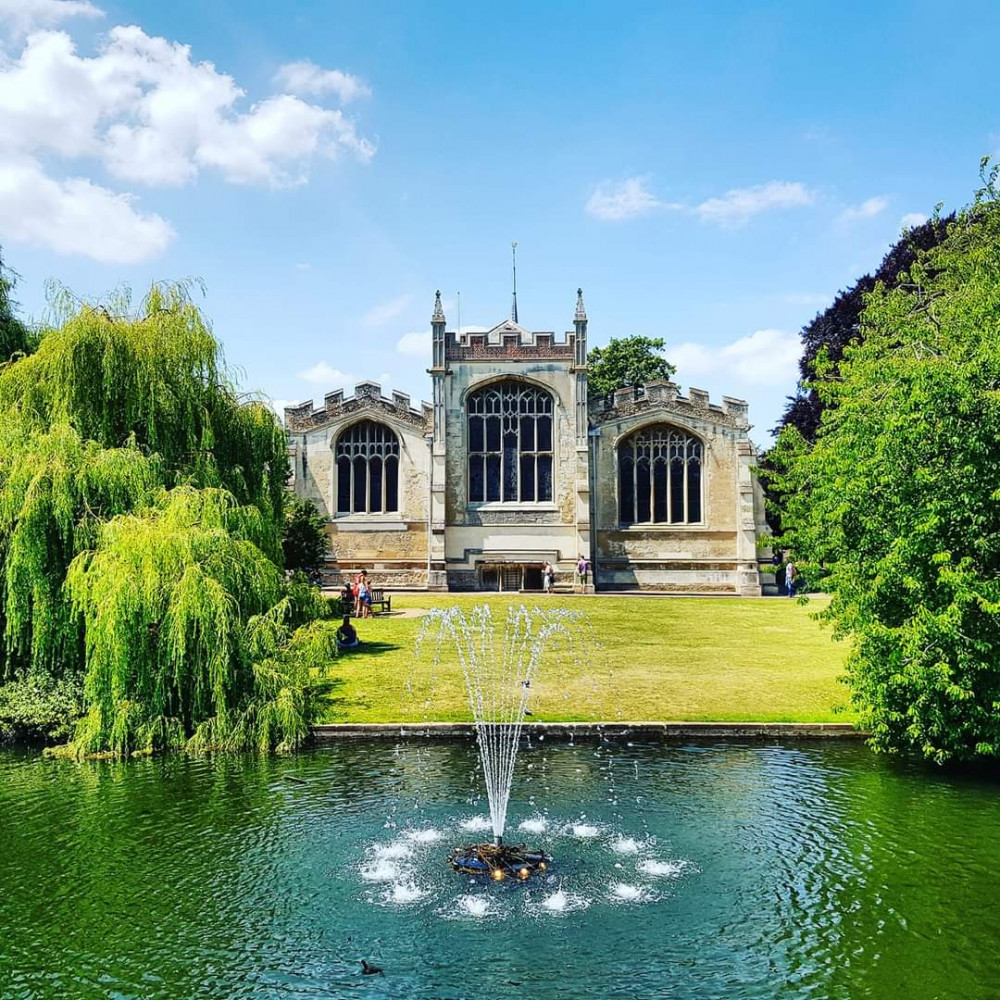 What's On in Hitchin: Friday September 23 to Sunday September 25. CREDIT: Danny Pearson
Welcome to What's On in Hitchin ahead of this weekend.
Every Thursday we'll showcase what's going on in Hitchin over the coming weekend - Friday September 23 to Sunday September 25
If you or someone you know is organising an event don't forget to nub it for free in our what's on section here.
Just click the black 'Nub it' button, fill in the form and click submit, it should only take a few minutes to complete - and you'll also be included in our weekly newsletter too!
Browse our What's On section - and remember – you can add your event for FREE using the 'Nub It' button.
..............
SATURDAY
Come along to Hitchin Town Centre between 10am and 330pm on Saturday, September 24 and help your local RNLI branch raise funds.
The event is to support the work of the RNLI's volunteers giving their time and risking their lives saving lives at sea (and on the River Thames).
We will have collectors around the town and stalls in the Market Place selling bric a brac and RNLI merchandise including our ever popular Chistmas cards.
There will also be an opportunity to learn more about the work of the RNLI and badges and colouring sheets for the children, so we hope to see you there.
..........
SATURDAY
Music and More at Molly Malones
Singer Lorraine Hayley and her medium friend Vivien
Music and More at Molly Malones
..........
Enjoy a selection of finely cut sandwiches, freshly baked scones with Cornish clotted cream and a mouth watering range of exquisitely presented cakes, as well as different types of tea to choose from.
Why not sip a glass of prosecco to add some sparkle to the occasion.
£19.95 per person or £24.95 per person with a glass of Prosecco!
Click the link to find out more.
.............
The Ferryman by Jez Butterworth
The Bancroft Players and The Queen Mother Theatre, Hitchin are proud to present an amateur production of Jez Butterworth's amazing play, THE FERRYMAN.
It's Northern Ireland in 1981, The Troubles are in full swing. The Carney family is preparing for the yearly harvest as they always do, following a hard day's work with a night of celebration. This year, though, something is different.
Winner of Best New Play in every major awards ceremony in London and New York of 2017, 2018 and 2019 - this show is going to be one you'll not want to miss - grab a ticket now before it's too late!
WARNING: This show contains strong adult language some audiences may find offensive.
The Ferryman by Jez Butterworth
PLEASE NOTE: This show starts at 7.30pm - latecomers will be seated at an appropriate time during the show
............
SUNDAY
St Mary's Church news
St Mary's Church, Churchyard Hitchin
Religion/Worship
............
WHY NOT TAKE A LOOK AT WHAT NEARBY LETCHWORTH HAS TO OFFER WITH OUR COMPLETELY SEPARATE LETCHWORTH NUB NEWS WHAT'S ON SECTION HERE
...........
PS: Why not revist some of the popular events Nub News has covered earlier this month
The popular North Herts Rugby and Netball festival returned last month to great acclaim - here's why
Read Nub News' music correspondent Ruby Corrigan's exclusive Q&A with top local musician Lawrence Hill here
And here's Nub News' food reporter Deven Thakeira's Up Close feature on the brilliant Amani Kitchen here
While you're here why not read about the success that was Hermitage Road Day here
Four reasons why you should visit our town's renowned Street Days this summer
...........
PS: Hitchin Carnival: Could the success of the Platinum Jubilee event be the launchpad for a long-awaited revival of our town's traditional annual jamboree - read our special report here
...........
LIKE/FOLLOW NUB NEWS ON FACEBOOK HERE
Click here to view the What's On page
Add your event to our What's On pages and be featured here and in our weekly newsletter that goes out exclusively to nearly 5,000 readers in Hitchin and North Herts