Rock Health & Fitness special Q&A with acclaimed Personal Trainer Steve Jeffs: Sign up now to our friendly, welcoming gym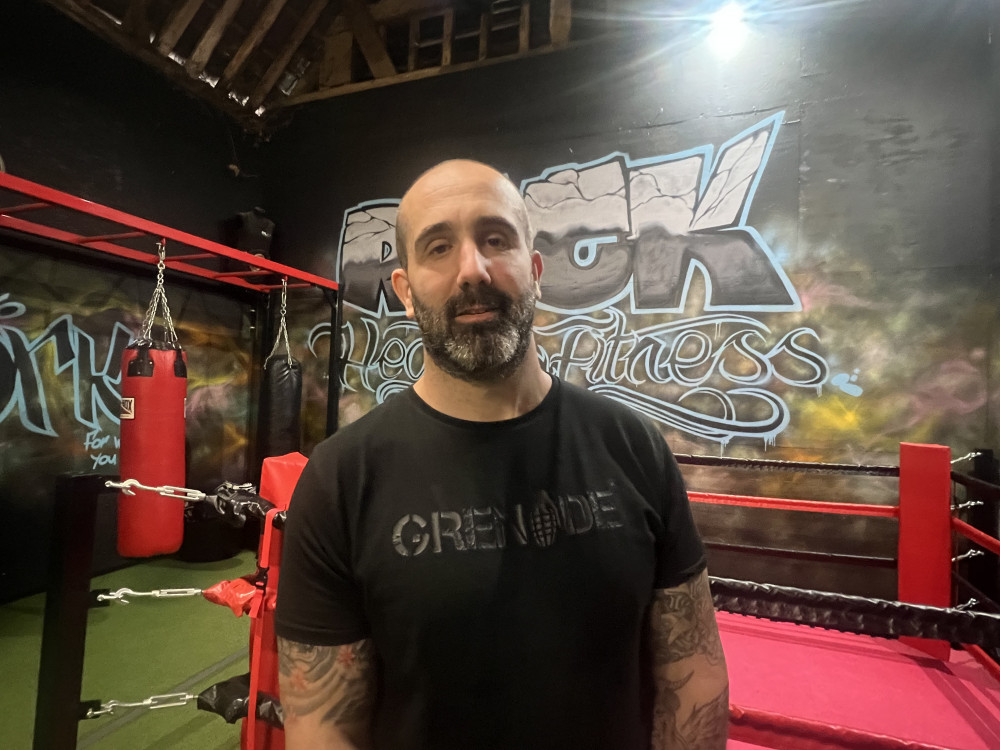 Q&A: This week, Hitchin Nub News paid a visit to the beautiful village of Offley, to see what the brilliant Rock Health & Fitness gym offers. PICTURE: Rock PT Steve Jeffs. CREDIT: Nub News
Hitchin Nub News paid a visit to the beautiful village of Offley, to see what the brilliant Rock Health & Fitness gym offers.
Lisa Austin and her crew of Personal Trainers have been continually changing lives for more than six years now and Rock is definitely the place to be if you're after an encouraging and supportive environment to train in.
The Rock team are immensely proud of the community they have built up at their gym in Offley, situated in stunning countryside next door to Offley Hoo Farm.
So, why not join Rock Health & Fitness and become part of a fun, friendly and supportive community.
Sign up to Rock Gym here here
Read on for our special Hitchin Nub News newsletter exclusive Q&A for our in-depth interview feature with highly-regarded Rock personal trainer Steve Jeffs.
...........
Rock Health & Fitness special Q&A with PT Steve Jeffs: Sign up now to our friendly, welcoming gym
Nub News: Hi Steve, it's good to be here at Rock Health & Fitness in Offley. Can you please tell us a bit about yourself and what Rock has to offer.
Rock Gym's Steve Jeffs: Welcome to Rock Gym. My name is Steve Jeffs and I'm a personal trainer here at Rock Gym. I've been going to the gym since I left school, just for my own benefit and then got involved as a PT instructor.
I have a full time job at Kingshott School in Hitchin and I work here part-time. I'm also involved with self-defence at Hitchin Boys' School - Ju Jitsu.
We've pretty much got everything that you'll need in a gym. We also have two further facilities going on round the corner which we use for weightlifting.
I'm just going to go through some of the facilities that we offer here at Rock Gym: Squat reps, free weights, dumb bells, sled, cable machine,
All the bars you could possibly imagine. Leg press machine, and a bit further down is where we do all our strength and conditioning work. We've also got a treadmill and two rowers, a bike, battle ropes,
We break the gym down into two different sections - we have a boxing area which we use for sparring and we have a White Collar Boxing group.
Nub News: White Collar Boxing? That sounds interesting...
Rock Gym's Steve Jeffs: White Collar Boxing is done by Ashley on Tuesdays and Thursdays, just come along, it's pay as you go and he'll train you and work you up to a fight if you've got one coming up.
Nub News: What are the benefits in attending Rock gym?
Rock Gym's Steve Jeffs: It's really good, we get a whole different selection of people coming in. Older, younger guys, women as well. Generally looking to get a bit fitter. It's not the type of gym where you're going to get intimidated by people, it's a really friendly place with friendly classes.
What you get from a gym is that you get fitter, stronger and boost your mental health. Which is what I'm working on with our Sunday guys.
Nub News: We've covered your men's mental health class in a previous Up Close feature, but for anyone who missed our article, please tell us more about your Sunday sessions
Rock Gym's Steve Jeffs: I started running a men's only group to boost mental health every Sunday morning a couple of months ago.
We currently have nine members and things are going really well. Everyone gets on really well.
It's a great bunch of guys from all different backgrounds, different abilities - some hadn't set foot in a gym for seven years while some simply need a boost to get back into their flow and do their own thing - which is kind of what it's about, getting people back into the gym.
If you've had a stressful week, family life can be hectic at times, and if you just need to get out of the house for an hour or so, then come to our Sunday session for a release.
Nub News: Mental Health affects a lot of people, a lot of men - what would you say to anyone thinking about signing up to Rock Gym here
Rock Gym's Steve Jeffs: In terms of using the gym, sometimes the hardest thing is simply for people to get through the door. Once they do that - we'll do the rest. Obviously you'll have to put work in to get fitter, but that's the fun part. Getting through that door is the hardest part.
Generally people have fitness equipment in their home or shed and it's mostly unused. That's because you need to get out of your own space and head to the gym.
Our group is full of likeminded guys, all 40+ and it's just a safe space for people to train and get fitter and give your mental health a boost. it's not about who can lift the most, or who's the fittest, it's just about enjoying a safe space to train with a good group of lads.
Nub News: What's the feedback been like?
Rock Gym's Steve Jeffs: We've had great feedback. One guy actually bought a pair of trainers just so he could come and get involved as it had been a while since he'd been to the gym.
This weekend someone had to work on the Sunday, but he still came for just half an hour, because he wanted to be here. I was really pleased with that type of effort and attitude - and that's what we try and promote. He didn't need to come in, but he wanted to come in. That's the type of motivation we look to and can build upon.
And it's in a great setting too - you've literally lambs in the field outside! There's a cafe next door in Offley Hoo Farm. It's a really nice gym in a really nice setting.
I also do a combat class at 6pm and there are other classes going on as well as we have a large selection of classes going on at the gym. Early morning and late evening, Monday to Friday and weekends.
Nub News: Great stuff, thanks very much for your time Steve, it's clear Rock Gym is a special place.
Rock Gym's Steve Jeffs: Cheers. You'll have to come along for a class...
Nub News: Thanks for the invite - we might well do. Watch this space...!
Sign up to Rock Gym here here
Up Close: Rock Gym passionately supports mental health through men's Sunday training sessions
Join Rock Health & Fitness and become part of a fun, friendly and supportive community
Rock Health and Fitness: A private personal training studio based in a beautiful converted barn in the village of Great Offley near Hitchin
Run Strong at Rock Health and Fitness: All you need to know about fun and exciting programme designed for you to reach your fitness goals
Rock Health & Fitness: Sign up to the brilliant gym in Offley right now - here's how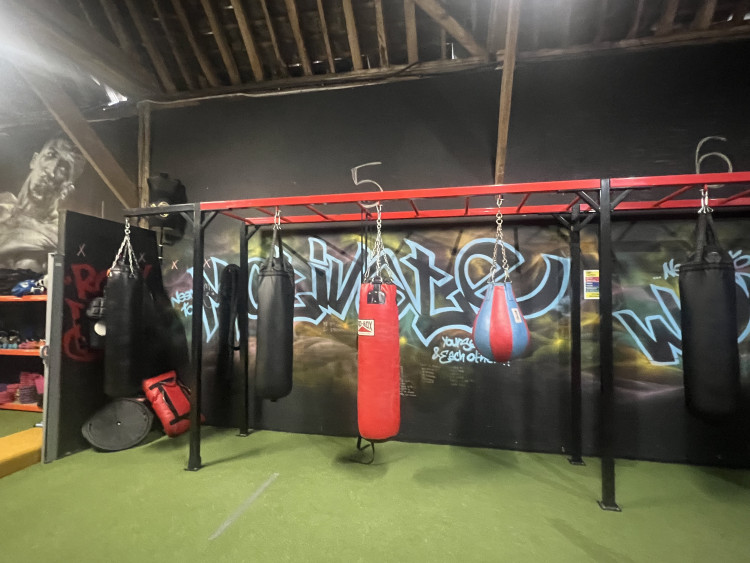 The gym at Rock Health & Fitness based in Offley. CREDIT: Nub News
New hitchin Jobs Section Launched!!
Vacancies updated hourly!!
Click here: hitchin jobs