Up Close: International Motor Racing series born in a Hitchin pub holds first race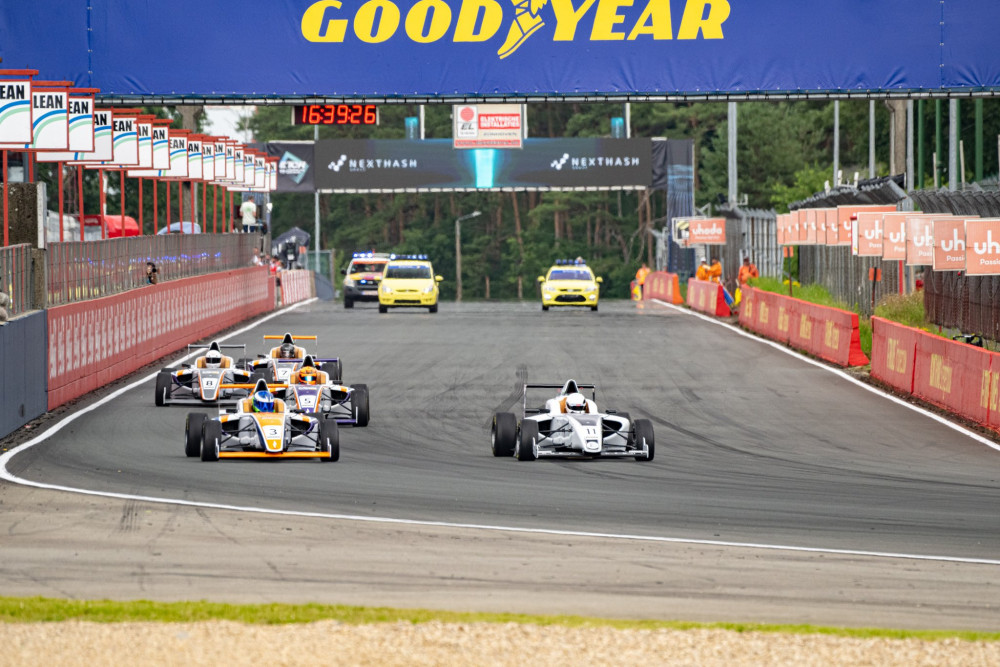 Up Close: International Motor Racing series born in a Hitchin pub holds first race
Hitchin Nub News aims to support our community, promoting shops, businesses, charities, clubs and sports groups.
We showcase some of these businesses, organisations and interesting individuals from our area displaying creativity and innovation in our regular feature called 'Up Close'.
For this weekend's Hitchin Nub News Up Close we showcase the fascinating tale of an International Motor Racing series that was born in a Hitchin pub.
.................
The Software AG ERA Championship held its first race recently at the Zolder Circuit in Belgium, but few people know that the series can trace its roots back to Hitchin.
The series is aimed at a new generation of young racing drivers who will take to the track in all-electric single seaters. Each round will be held alongside the FIA ETCR series and will offer the field of racers every opportunity to impress in front of FIA ETCR team principals and fans alike, as they build their career and take their first step on the electric racing ladder.
Highlights of rounds will be broadcast on Eurosport channels on the Tuesday after each event in more than 70 countries in Europe and the Asia-Pacific region, as well a streamed online free of charge.
The ERA Championship not only showcases the best upcoming drivers. It is also a unique platform to demonstrate a range of cutting-edge electric vehicle technologies and the power of an electric future.
"We aim to highlight and start conversations about global climate issues, whilst racing to achieve increasingly ambitious sustainability targets as an organisation. There is a long way to go in motorsports, but we are determined to be a force for change," series founder Beth Georgiou explains.
The concept for the new electric racing championship was initially thrashed out in the Brickyard Pub in Hitchin, when series founders Beth Georgiou and Dieter Vanswijgenhoven met with local motor racing expert and Councillor Sam Collins.
Together they worked out the basic ideas for the championship.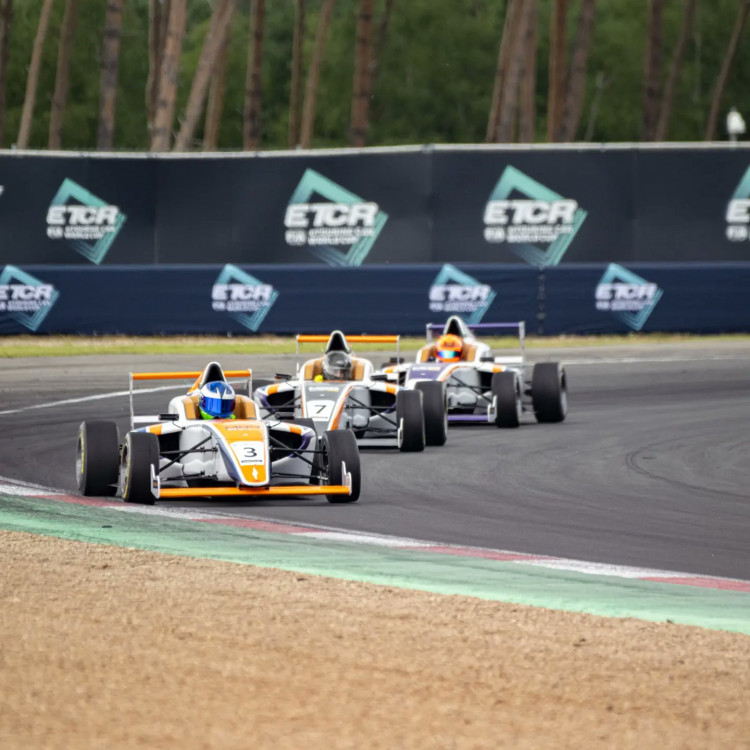 "I had known Beth and Dieter for some years," explains Sam, adding: "and knew that the pair of them would come up with a really great thing sooner or later, and when they asked to meet up to discuss an idea I suspected this would be the start of it, I was right.
"I picked the Brickyard for its name mostly, as in the motor racing world the name 'Brickyard' is famous as the nickname for the Indianapolis Motor Speedway.
"We had a great chat and came up with some ideas, which went on to become the ERA Championship."
Following the meeting in Hitchin the trio agreed to fly to Tokyo to meet with a racing car manufacturer there called Dome, who Collins knew well from work at the Le Mans 24 Hours.
A deal was struck and a supply of advanced and sustainable new racing chassis was agreed.
"A lot of people in Hitchin know that I'm passionate about cleaner vehicle technology," says Sam, "and I realised that what Beth and Dieter were creating was a really important step in that direction, allowing young drivers and engineers to hone their craft in a cost effective racing series.
"Beth and Dieter really know the EV world inside out and I also wanted to get their opinion on the EV infrastructure in our area and its fair to say that they were not impressed.
"In the time it has taken for Beth and Dieter to create the Electric Racing Academy from scratch Herts County Council has achieved absolutely nothing in terms of improving EV Charging in our area.
"Thats why North Herts Council is stepping up to the plate and I think that there will be some exciting news on that front soon."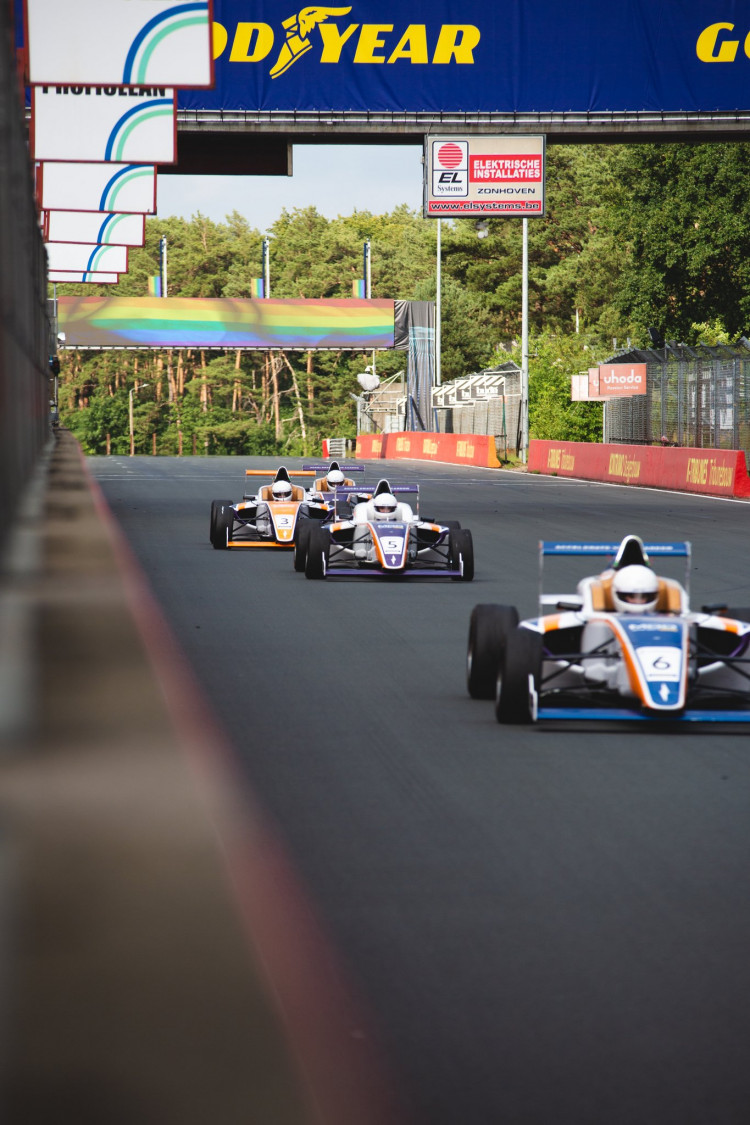 ...........
PREVIOUS NUB NEWS UP CLOSE FEATURES
Up Close: Q&A with courageous Ukraine refugee Alina Kurylova who now lives in Hitchin
Up Close: Taking in a refugee from Ukraine is incredibly rewarding says Hitchin host Debbie Stalkartt
Up Close: Get set for the brilliant Cider and Cheese Festival at Hitchin Town's Top Field
Up Close: You're never too old for body art - but think before you ink says talented Ela Lawrynowicz owner of acclaimed Femnink Tattoos
Up Close with the brilliant Willow Foundation
Up Close: Lockdown and challenging life events tested me - but now I have Penny says Kate Peto owner of successful VW campervan wedding company
Up Close: Lyndhurst Financial Management's Joe Pritchard - A Story of Success
Up Close: Stevenage FC boss Steve Evans on loving life at Boro, Sir Alex Ferguson, Pep Guardiola and so much more
Up Close: Bowled Over - Bowmans and Ickleford CC are the perfect match
Up Close: Angels' Share owners Harpreet and Preeti's exciting new plans for Lower Stondon's Bird in Hand pub
UP CLOSE: How backpacking trip led to Lauren and Toby creating acclaimed Bite Around the World - that has now catered for Nike, Google and Just Eat
UP CLOSE: Amanda Reed lollipop lady – our town's true unsung Hitchin hero
UP CLOSE EXCLUSIVE interview with Sir Kier Starmer
UP CLOSE: Matt Bean, owner of Cantina Carnitas
UP CLOSE: Chris Cheah, owner of Chicken George
UP CLOSE: Simmy and Jhai Dhillon, owners of Rice and Spice
UP CLOSE: Adam Howard, organiser BackToSchoolival
UP CLOSE: Hitchin's inspirational Black Lives Matter movement
UP CLOSE: RuPaul revolutionised positive perception of drag among mainstream says north Herts' Magenta
UP CLOSE: The brilliant Keith Jones - master butcher and master crooner
UP CLOSE: Freddy and Em, landlord and landlady of The Half Moon pub
UP CLOSE: Bim Afolami, Hitchin MP on racism, NHS, Brexit, lockdown, welfare, Marcus Rashford, Kier Starmer and much more
UP CLOSE: Fabio Vincenti, owner of Fabio's Gelato
UP CLOSE: Danny Pearson, Beano comic writer
UP CLOSE:Hitchin Squirrel Rescue
UP CLOSE: Tradee On Demand - the brilliant new app dubbed 'Uber for property maintenance'