Up Close: Hard-working Rory's Story as young achiever flies high with renowned financial experts Lyndhurst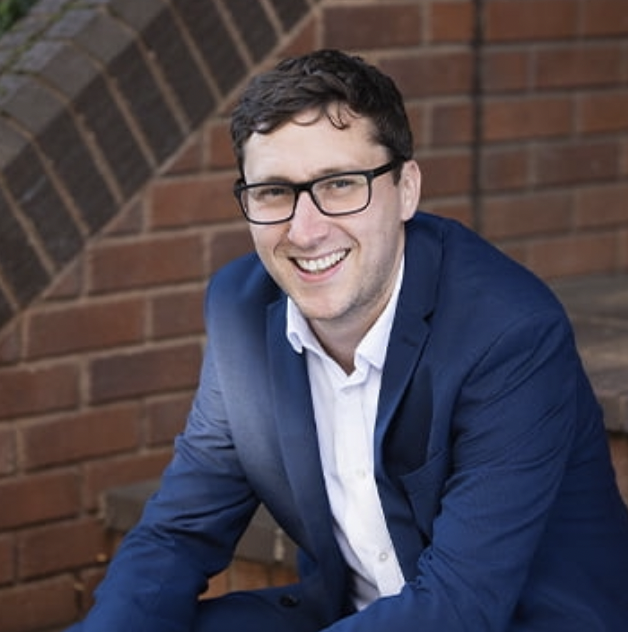 UP CLOSE with Rory Albon - DipPFS, Cert CII (MP & ER), BA (Hons), LCGI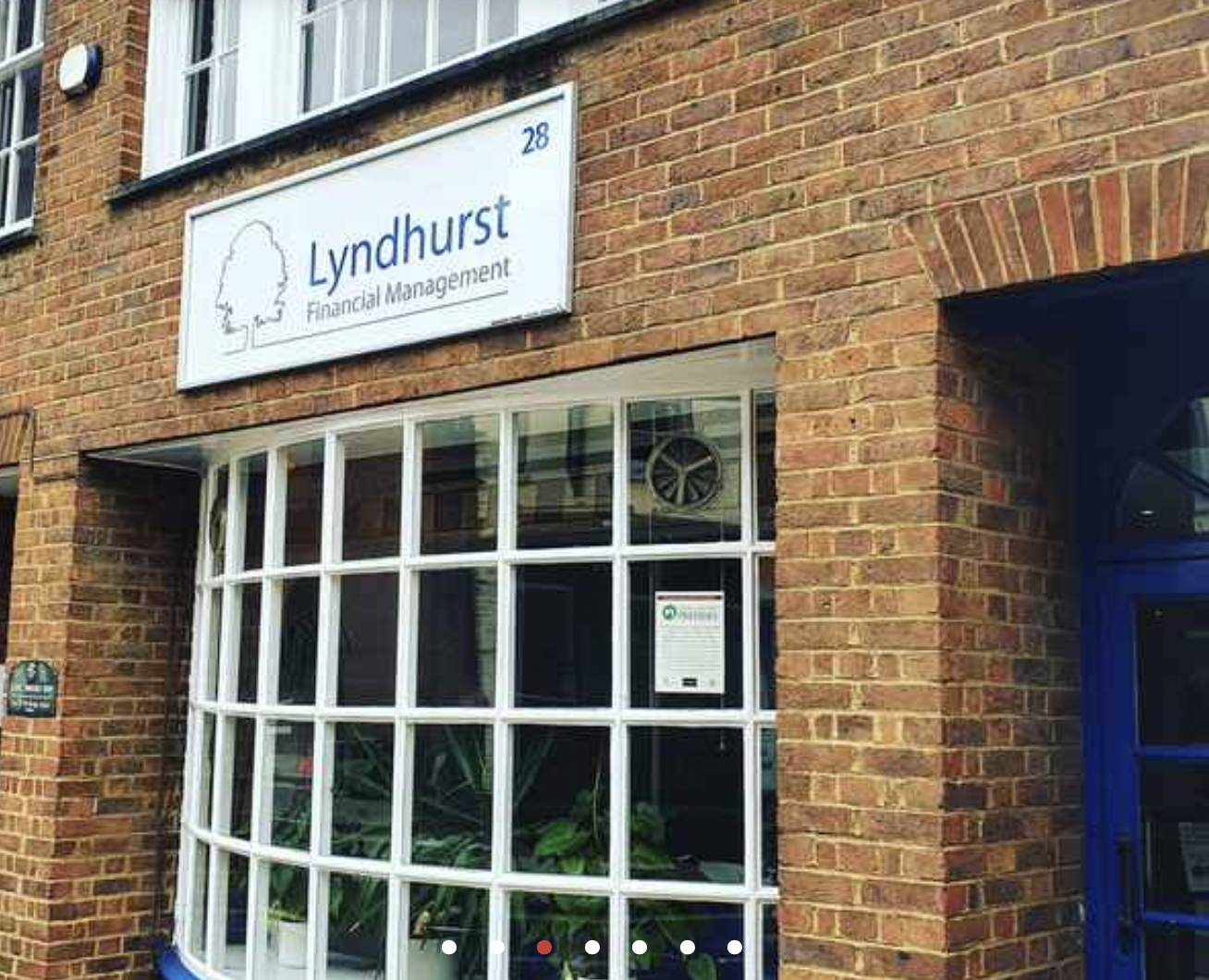 Lyndhurst's office in Hitchin. CREDIT: Nub News
Hitchin Nub News aims to support our community, promoting shops, businesses, charities, clubs and sports groups.
We showcase some of these businesses, organisations and interesting individuals from our area displaying creativity and innovation in our regular feature called 'Up Close'.
For our latest Hitchin Nub News Up Close we're highlighting a young employee's success story at a renowned local business.
So, read on as we showcase a young achiever at a well-respected financial firm in our area.
................
Up Close: Rory's Story as young achiever flies high with renowned financial experts Lyndhurst
A success story is always satisfying to read about. When it involves a rising young star, it's even more rewarding.
Lyndhurst Financial Management's Rory Albon has been working hard to pass his exams that will help him progress at such a renowned company.
Talented Rory graduated from the University of Portsmouth in 2012 after studying Business Studies, including a year working at Microsoft's UK head office in Reading.
From there, he joined Amazon's then brand-new graduate scheme, as one of the two graduates on their Operations program. He stayed at Amazon, working across a range of roles in both their Fulfilment Centres and Head Office for nearly 10 years.
"During the start of the Covid pandemic, I decided to begin studying for the numerous exams required to become a Financial Adviser," humble Rory tells Nub News, sharing his journey as he explains: "Once I had a few under my belt, I joined Lyndhurst Financial Management Ltd as a Paraplanner, providing technical support to their adviser team, across all areas they work on, including pensions, investments, insurance, and mortgages.
"Earlier this year, after successfully completing all the exams needed, I reached my goal of began my journey as an Assistant Financial Planner at Lyndhurst Financial Management," Rory says with pride after all his hard work, adding: "I'm now focused on my updated goal of helping my clients achieve their financial goals, whilst continuing to study towards Chartered status."
No wonder Lyndhurst are delighted to see young achievers such as Rory shine. [Or to give him his well-earned, full title: Rory Albon - DipPFS, Cert CII (MP & ER), BA (Hons), LCGI]
Lyndhurst Financial Management
Founded in 1992 operating from Harpenden and having acquired an office in Hitchin in 2015, the firm has supported the local community for many years.
They value the contribution their staff make to helping Hitchin, Harpenden and the surrounding areas such a thriving place to live and work - and are renowned for having a raft of highly-respected experts among their staff.
For the last three decades Lyndhurst have developed their business to profitably help their clients achieve their objectives by advising them across a whole range of different areas – ones that are either immediately relevant today or will be at some point in the future.
Lyndhurst are renowned for offering financial planning advice tailored towards clients needs. Their team of 30 based in Harpenden and Hitchin recognise that no two clients are the same – and neither are the solutions they put forward.
Lyndhurst offer a full range of financial services and mortgage solutions to help guide you through your financial journey.
Lyndhurst provide independent advice for all ages, from mortgage and savings advice for those beginning their financial journey to pension and tax planning advice to those looking to plan for a relaxing future.
If you would like help in securing your financial future call Lyndhurst on 01582 715777.
For more information visit Lyndhurst Financial Management here.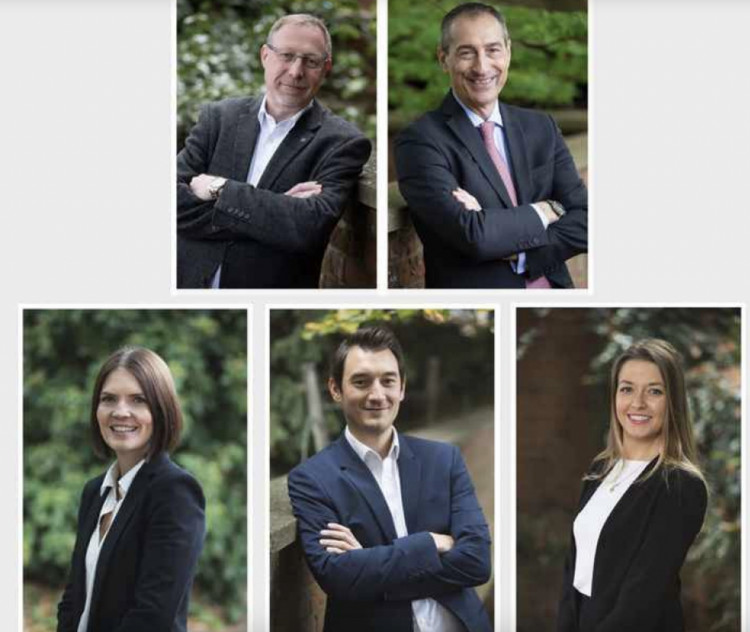 Meet the team: A few of the highly-respected Lyndhurst Financial Management team. PICTURE: Steve Wilson, Mark Ireland, Jo Haigh, James Wyman, Kelsey Roach
...............
PREVIOUS NUB NEWS UP CLOSE FEATURES
Up Close: Hitchin Food Heroes - Amani Kitchen angling Hertfordshire's hunger to the wonders of Iraqi street food
Up Close: International Motor Racing series born in a Hitchin pub holds first race
Up Close: Q&A with courageous Ukraine refugee Alina Kurylova who now lives in Hitchin
Up Close: Taking in a refugee from Ukraine is incredibly rewarding says Hitchin host Debbie Stalkartt
Up Close: Get set for the brilliant Cider and Cheese Festival at Hitchin Town's Top Field
Up Close: You're never too old for body art - but think before you ink says talented Ela Lawrynowicz owner of acclaimed Femnink Tattoos
Up Close with the brilliant Willow Foundation
Up Close: Lockdown and challenging life events tested me - but now I have Penny says Kate Peto owner of successful VW campervan wedding company
Up Close: Lyndhurst Financial Management's Joe Pritchard - A Story of Success
Up Close: Stevenage FC boss Steve Evans on loving life at Boro, Sir Alex Ferguson, Pep Guardiola and so much more
Up Close: Bowled Over - Bowmans and Ickleford CC are the perfect match
Up Close: Angels' Share owners Harpreet and Preeti's exciting new plans for Lower Stondon's Bird in Hand pub
UP CLOSE: How backpacking trip led to Lauren and Toby creating acclaimed Bite Around the World - that has now catered for Nike, Google and Just Eat
UP CLOSE: Amanda Reed lollipop lady – our town's true unsung Hitchin hero
UP CLOSE EXCLUSIVE interview with Sir Kier Starmer
UP CLOSE: Matt Bean, owner of Cantina Carnitas
UP CLOSE: Chris Cheah, owner of Chicken George
UP CLOSE: Simmy and Jhai Dhillon, owners of Rice and Spice
UP CLOSE: Adam Howard, organiser BackToSchoolival
UP CLOSE: Hitchin's inspirational Black Lives Matter movement
UP CLOSE: RuPaul revolutionised positive perception of drag among mainstream says north Herts' Magenta
UP CLOSE: The brilliant Keith Jones - master butcher and master crooner
UP CLOSE: Freddy and Em, landlord and landlady of The Half Moon pub
UP CLOSE: Bim Afolami, Hitchin MP on racism, NHS, Brexit, lockdown, welfare, Marcus Rashford, Kier Starmer and much more
UP CLOSE: Fabio Vincenti, owner of Fabio's Gelato
UP CLOSE: Danny Pearson, Beano comic writer
UP CLOSE:Hitchin Squirrel Rescue
UP CLOSE: Tradee On Demand - the brilliant new app dubbed 'Uber for property maintenance'